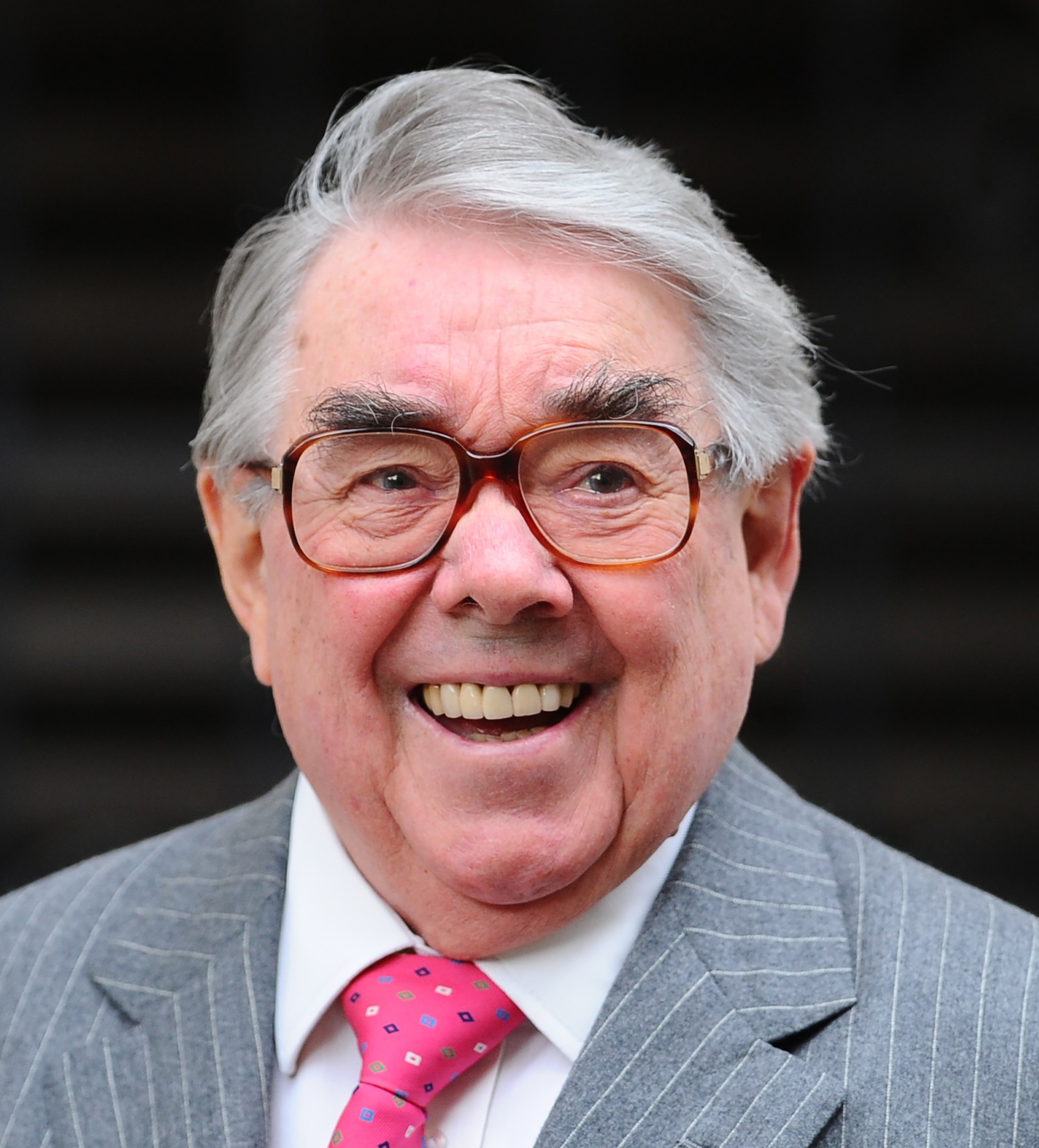 And it's been attached to some people who simply do not deserve the accolade.
But that cannot be said about Ronnie Corbett who, in a showbiz career that's lasted 64 years and counting, has cemented a place in our hearts.
"I do find the 'national treasure' thing very touching," says Ronnie, who turns 85 on December 4.
"Actually, it brings a tear to my eye when people call me that."
Ronnie's place in our hearts was recognised in 2012 when he was awarded a CBE for his services to entertainment and charity at Buckingham Palace.
It was presented by the Queen, known to be a firm fan of his gentle humour and especially of his classic sketch show The Two Ronnies, which co-starred his late and much-loved pal Ronnie Barker.
So it was hardly surprising that she broke protocol and smiled, even though he committed an etiquette faux pas by touching her arm as she presented him with his insignia.
Ronnie recalls: "She said: 'You make people laugh. How long have you been in the business?' and I said: 'Over 50 years, but not as long as you.'
"The thing is, I was caught in the lavatory when they called me up.
"This keeps happening to me. I was caught in the lavatory at Windsor Castle, too. I was late for a dinner because I couldn't get out of there."
After the ceremony, he said of Ronnie B, with whom he received an OBE in 1978: "He'd have been here beside me, but I like to think he's still looking down, keeping an eye on me.
"We were a real couple with matching tastes and styles," says Ronnie C, who embarked on his showbiz career after working in the Animal Feeding Stuffs Department (which sounds like something from one of his sketches) at the Ministry of Agriculture and Fisheries when he left school.
"Of course we were quite different but somehow we fitted so well together.
"I think it's a more pleasant and palatable thing to see people being fun together because you're touching areas of truth, dinner parties or falling out with people, it's the naturalness of it."
Their BBC show The Two Ronnies began in 1971 and ran until 1986, attracting huge audiences, but he says the highlight was: "When Ronnie B and I did two big sell-out seasons at the Palladium.
"Having sat in that same theatre at 18 and seen Bob Hope, Jack Benny and Danny Kaye perform there, to think we were in the same place, together and being such dear friends, that's a pretty hard one to beat."
Ronnie still misses his friend, who died of heart failure in 2005 at the age of 76, even avoiding driving down the road where they had their last conversation.
"I miss him, yes, oh God," admits Ronnie. "I can't drive down the street off St James's. I took a call from Ron, he said: 'You know I'm going.' That was the last time I spoke to him."
https://www.youtube.com/watch?v=Cz2-ukrd2VQ
Short stature helped star rise to dizzy heights of fame
Ronnie  did his National Service in the RAF.
When he joined the secretarial branch as a Pilot Officer, he became the shortest commissioned officer in the British armed services.
Ronnie may be 5ft 1in, but he never let his lack of inches stop him becoming a comedy giant.
At 15, he was the size of a child half his age despite the stretching exercises his doctor had prescribed.
Ronnie plucked up the courage to ask a girl to dance. Gazing down at him, and probably trying to be kind, she said: "If you weren't so short, you'd be quite good-looking."
"I felt like I'd been cut in half," he later admitted. "Being small is a bit like being Jewish, you always feel you're being discriminated against.
"I mean, could you see anyone employing me as a bank clerk or consulting me about an insurance policy?"
But his height was a showbiz boon.
He began his film career playing schoolboys and whenever he played a pompous bank manager or shop steward, the more he puffed himself up, the funnier he became.
He also used props to emphasise his lack of stature, most memorably the oversized tubular steel armchair from which he delivered his rambling monologues.
A decade after The Two Ronnies ended, he took his armchair routine to The Ben Elton Show and got the biggest laugh with: "Tonight I'd like to tell you a very, very funny joke.
"This is the sort of joke that will still be loved and enjoyed even when it's a hundred years old . . . a week next Tuesday."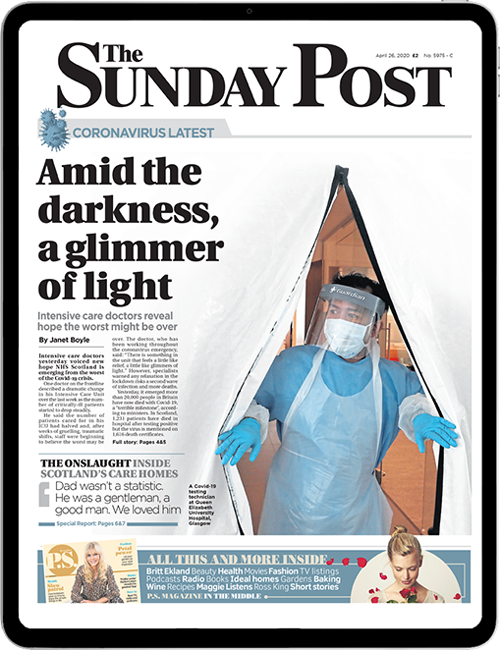 Enjoy the convenience of having The Sunday Post delivered as a digital ePaper straight to your smartphone, tablet or computer.
Subscribe for only £5.49 a month and enjoy all the benefits of the printed paper as a digital replica.
Subscribe