Hit movie triggered our love affair with screen tearjerkers.
In fact, the term "tearjerker" could have been coined for Love Story. The 1970 romantic melodrama featured Ryan O'Neal and Ali McGraw as ill-starred 20-somethings Oliver and Jenny who fall in love, only to have their world cave in when Jenny's diagnosed with a terminal disease. When Jenny dies in Oliver's arms in her hospital bed, the massed sobs of the cinema audience could be heard on Pluto.
Dismissed by some as overly mawkish, audiences lapped it up and as well as sending sales of Kleenex soaring, it was the highest-grossing film of the year in North America, and remains one of the top-40 US grosses of all time.
Jenny's disease is never explicitly stated but the assumption is she has leukemia, and sadly life imitated art with O'Neal's diagnosis with that disease 30 years after the film's release. He battled it at the same time as caring for his long-term partner Farrah Fawcett, whom he nursed through her own terminal cancer until her death in 2009.
As O'Neal said at the time: "It's a love story. I just don't know how to play this one. I won't know this world without her. Cancer is an insidious enemy."
O'Neal's leukemia went into remission in 2006 but last year the 72-year-old revealed he'd been diagnosed with stage IV prostate cancer.
He said it had been detected early enough to give every chance of a full recovery but some doctors questioned such a positive outlook.
O'Neal's performance as privileged law student Oliver saw him nominated for both the Oscars and Golden Globes and proved to be the highpoint of his career.
A huge box-office draw in the early '70s, his star dimmed and for the past 30 years, he's mainly featured in forgettable films or on TV, where he can currently be seen in a recurring role in Bones.
Incidentally, the famous line "Love means never having to say you're sorry" comes from Love Story, uttered by Oliver when his father says he's sorry at hearing of his wife's death.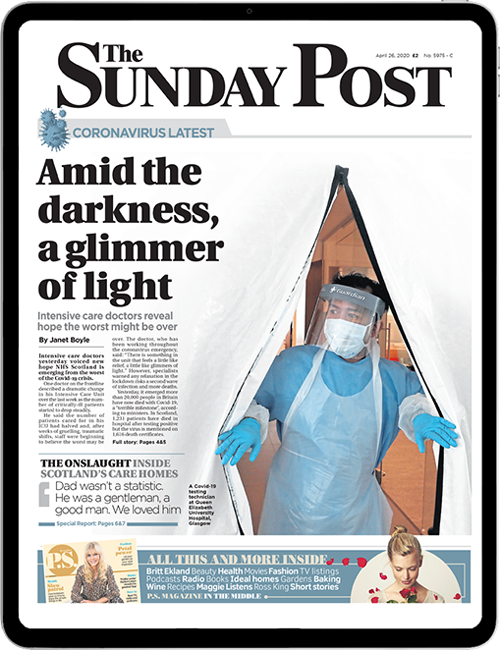 Enjoy the convenience of having The Sunday Post delivered as a digital ePaper straight to your smartphone, tablet or computer.
Subscribe for only £5.49 a month and enjoy all the benefits of the printed paper as a digital replica.
Subscribe