Jaws is one of the most popular films in cinema history, and it changed the movie world forever.
But many film fans also blame the 1975 shark spectacular for killing off intelligent movies. It certainly changed our cinema-going habits as well as our swimming habits!
The argument is that Steven Spielberg's classic was the first summer blockbuster, and set a new Tinseltown trend for big action movies aimed at schoolkids and their dads during their hols.
This summer alone, for example, Iron Man 3 will do battle with Superman, The Wolverine and Star Trek for our pocket money.
Jaws wasn't the first film to exceed $100m in ticket sales Gone With The Wind and The Sound Of Music had blazed that trail but it created the "event film".
This was a big-budget picture with a simple "high-concept" premise that has mass appeal, supported by an advertising blitz.
What happened was that studios all wanted another Jaws but, with production costs rising, they weren't willing to bet the farm on a risky film and instead went for the lowest common denominator to ensure big box-office takings.
As a result, the "blockbuster era" all but did away with smaller-scale artistic films.
The big boys book cinema screens two years in advance, leaving the low-budget chaps scrabbling around looking for somewhere to show their movie.
Spielberg was just 28 when he made Jaws, the tale of a Great White shark terrorising Amity Island.
Adapted from Peter Benchley's novel, it starred Roy Scheider as police chief Brody, Richard Dreyfuss as Hooper, the marine biologist and most memorably Robert Shaw as grizzled shark hunter Quint.
Universal gave it a huge release on more than 450 screens, backed by an extensive marketing campaign emphasising tie-in merchandise.
The critics loved it as much as the crowds, and it became the highest-grossing film in history at that time.
Dreyfuss starred in Spielberg's next release, Close Encounters Of The Third Kind, which was meant to be 1977's summer smash but production problems on the very technical film delayed its release until November.
But it wouldn't have mattered as Spielberg's good friend George Lucas brought out Star Wars that summer, which "out-Jawsed" Jaws with a toy-based marketing strategy that made far more than the half-billion-dollar ticket sales.
Later, the two of them would team up to make yet another franchise that dominated the summer schedules, starting with Raiders Of The Lost Ark.
While Star Wars made more than double what Close Encounters raked in, a close third in 1977 was Saturday Night Fever.
Starring John Travolta as disco lothario Tony Manero, it rode the disco wave and cashed in on its best-selling soundtrack by the Bee Gees.
And the same tactic of hit songs to promote pictures was used when the world went mad for Travolta and Olivia Newton-John in the following year's biggest box-office hit, Grease.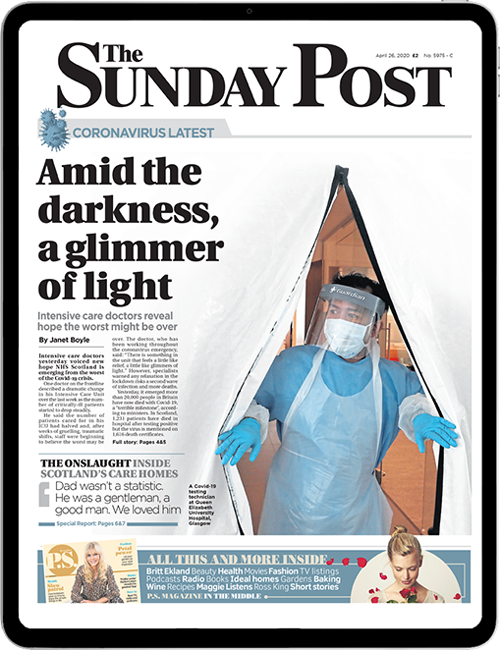 Enjoy the convenience of having The Sunday Post delivered as a digital ePaper straight to your smartphone, tablet or computer.
Subscribe for only £5.49 a month and enjoy all the benefits of the printed paper as a digital replica.
Subscribe