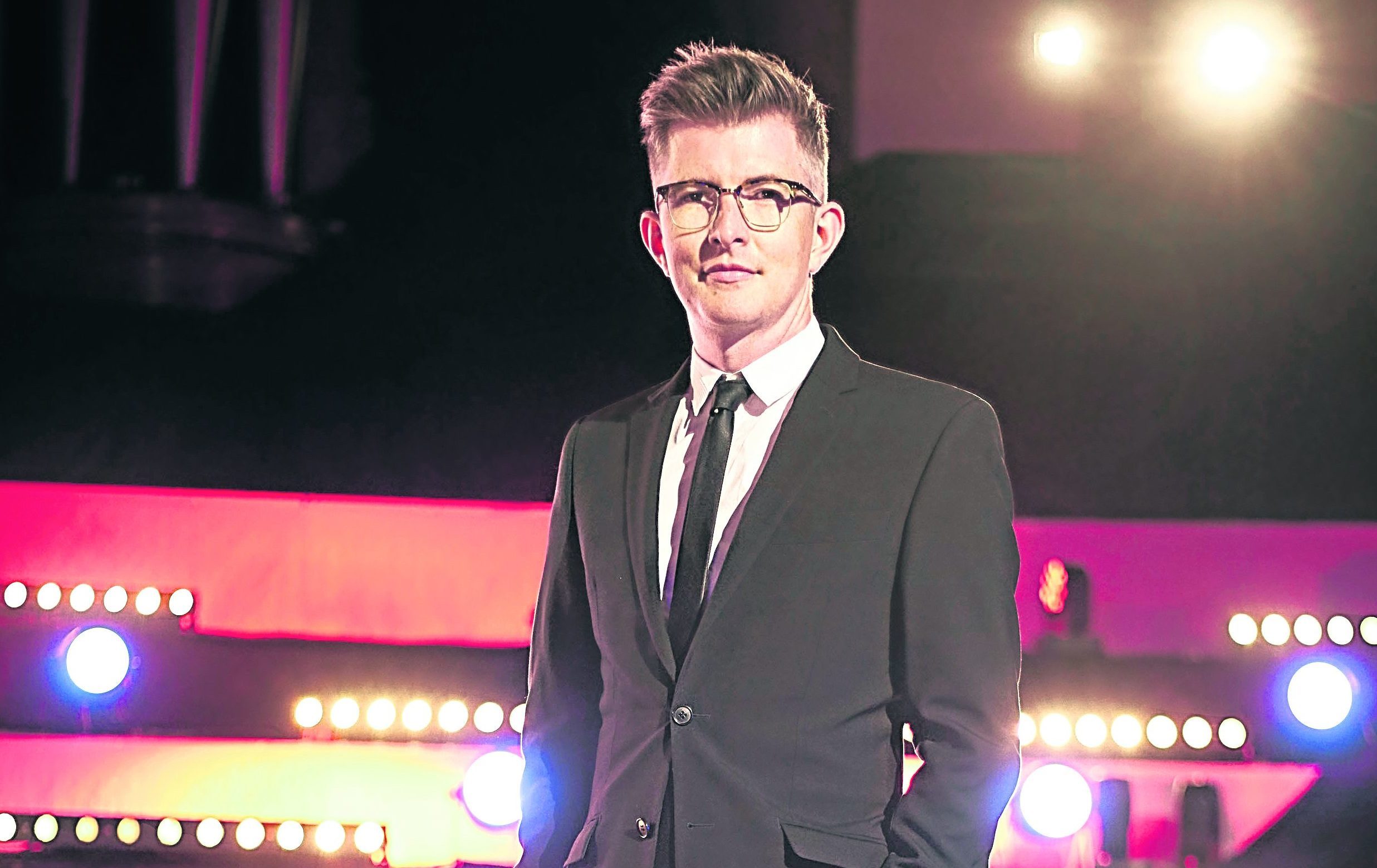 GARETH MALONE is the nation's favourite choirmaster. He's the man behind the uplifting series Sing While You Work and the emotion-packed, chart-topping Military Wives choir.
Gareth's dad comes from Glasgow and he lives in London with wife Becky and kids Esther and Gilbert.
His current TV series is Gareth's Best In Britain and Gareth, 40, has an album out this week, A Great British Christmas. It includes festive favourites and traditional songs recorded with participants from all over the country, including Glasgow.
Gareth told iN10 of his 10 biggest choir moments.
EARLIEST DAYS
My earliest memorable moment was when I went to see Handel's Messiah at the Royal Festival Hall in London with my parents when I was eight. It was two-and-a-half hours and I'm sure I fidgeted at times, but I was enthralled by the sound of 150 people all singing at the same time.
Princess Diana and Prince Charles were in the Royal Box and I remember thinking that was really exciting. I was already having piano lessons and singing and I always thought I'd do something musical.
SCHOOL DAYS
When I was at primary school I sang at Bournemouth's Winter Gardens along with lots of other schools.
There were about 1500 people in the audience and it was my first experience on stage like that.
Hearing all those voices around me, having a conductor and orchestra and people clapping was the moment I thought this could be really fun.
I always had a sense of pride in singing well, reaching high notes and singing in tune.
I was quite competitive as well, so if there were other singers I wanted to be louder and better.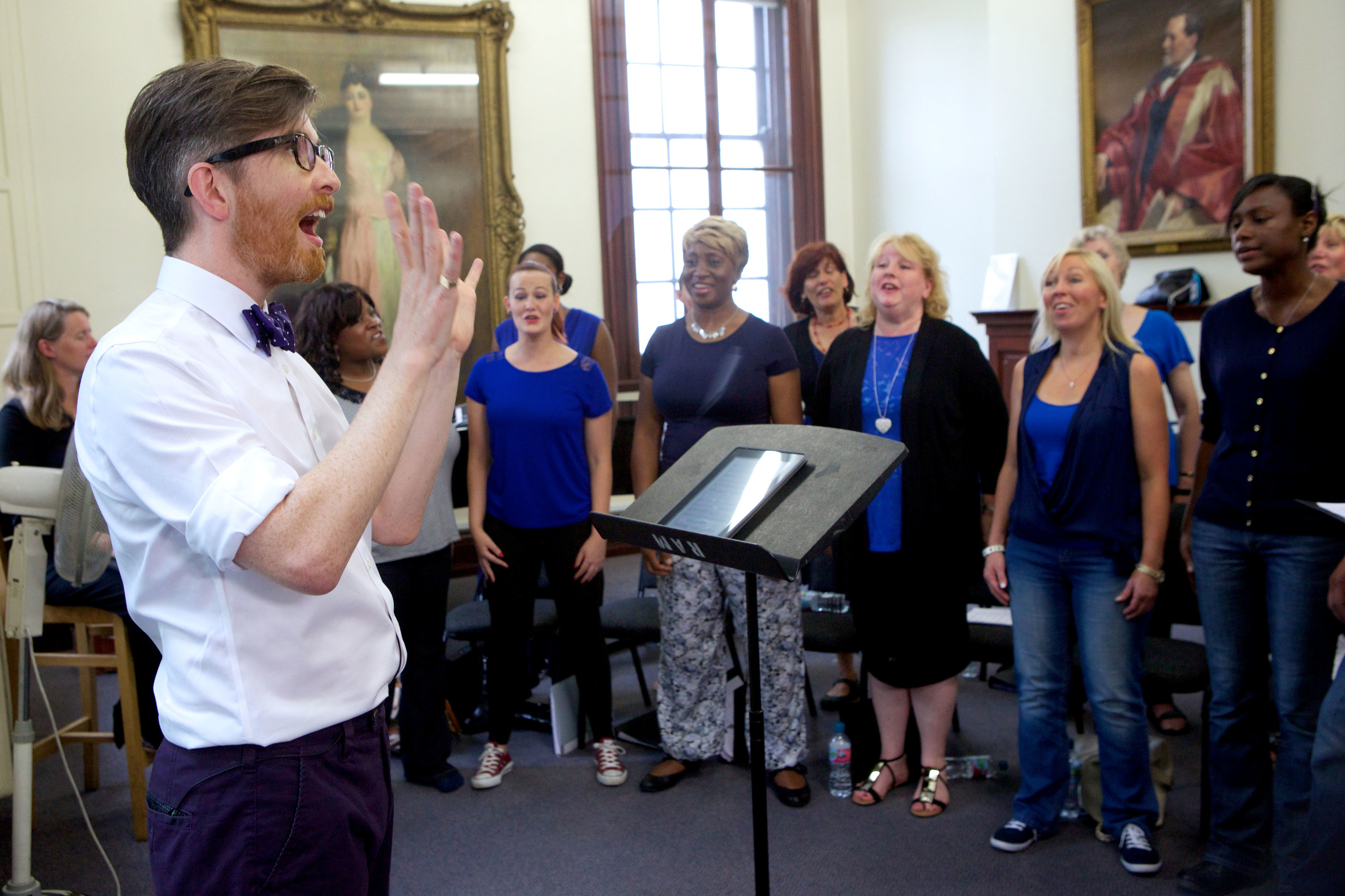 YOUTHFUL JOY
When I was 17 I joined a youth choir that sang in Christchurch Priory.
It's a beautiful Norman church and I very clearly remember singing some Mozart.
The sense of the voice going off into this incredible acoustic and feeling you were doing something people had been doing for hundreds of years really struck me.
It brought tears to the eyes and it got to me in a way that other kinds of music didn't – the rock band wasn't touching it.
CHORUS LINE
When I was 18 I joined the Bournemouth Symphony Choir.
They needed extra singers for a concert and I was the youngest member, most were over 30.
Suddenly I was singing with a professional orchestra and conductor, clearly having a wonderful time with this amazing music.
The choir were amateurs but I wanted to be down with the professionals or the soloist out front.
It's where my ambition to be more closely involved with music began.
LONDON CALLING
When I moved to London I sang with various choirs on Sundays and started to get paid modest amounts of money, which was really exciting.
I sang in a church near Sloane Square along with other professionals.
Singing with people, all of whom were good, was a real change for me. I was used to being one of the strongest singers amongst amateurs.
It moved me up a gear and I started taking it more seriously.
THE CHOIR
I was running community choirs when I was picked for the BBC series The Choir.
I went to China with a choir from Middlesex who were, in the beginning, utterly hopeless. But what was lovely was how getting it right started to matter to them over that year.
It was an amazing experience and I'm still in touch with a lot of them.
Being in the TV world for the first time was pretty frightening and I had anxiety dreams about how I'd come across.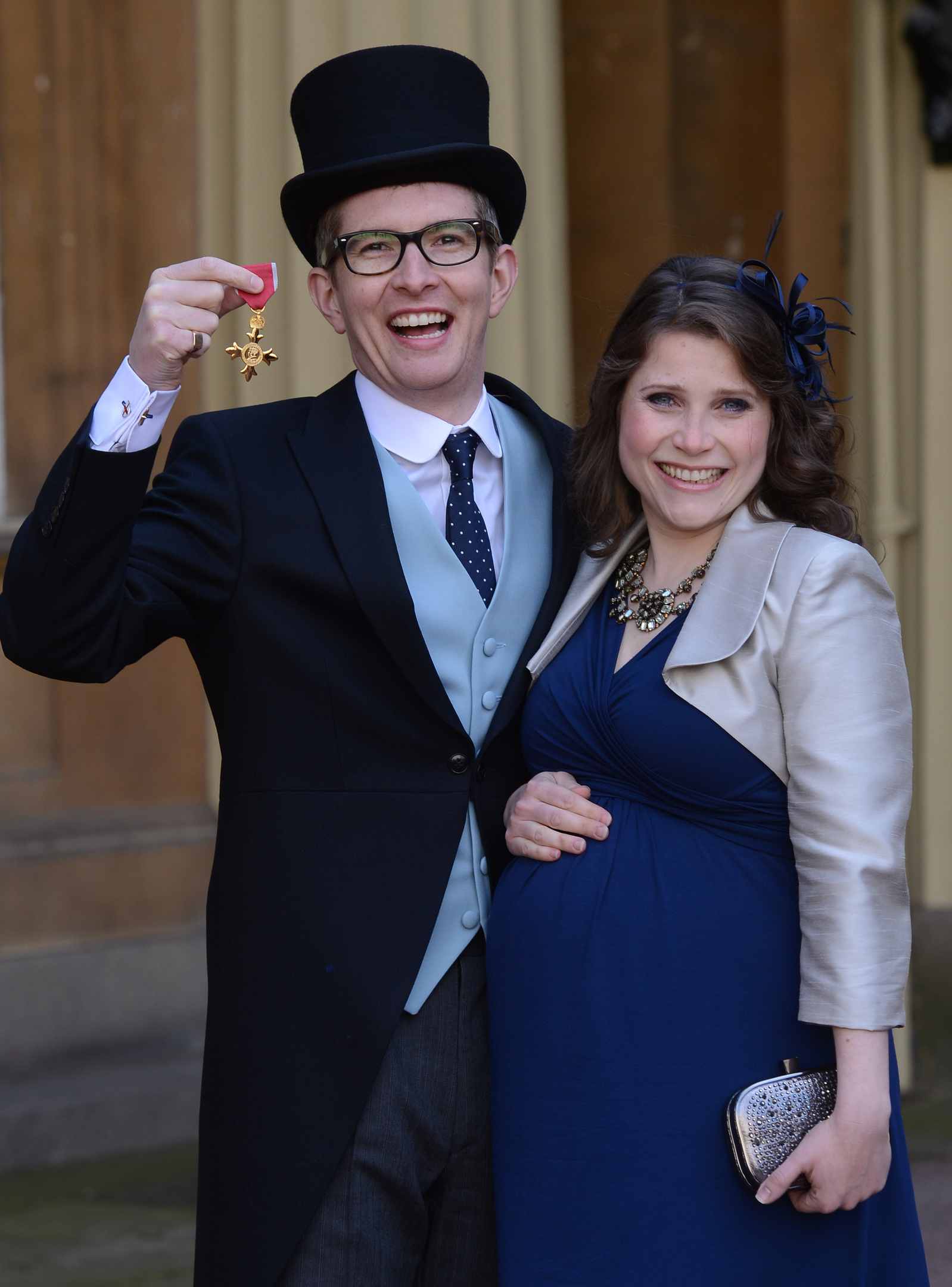 The director and I are still good friends and he said, early on, if I wanted it to be good I had to trust him.
I had to give him the warts and all version of what it meant to be the choir director of a group of kids that may or may not be able to sing.
BOYS WILL BE BOYS
My series was Boys Don't Sing where I worked in a school in Leicester.
It's probably still the favourite of all the series I've done as it was so hard but turned out so beautiful.
After the first series people said it was fine for me waltzing in once a week with a TV crew but it'd be harder if I was a secondary school teacher.
I became a teacher – and it was really, really difficult. But we got 100 boys plus 50 staff, many guys who didn't sing, on stage at the Royal Albert Hall, which was a first for me.
It was making a statement about singing, which I was really wasn't qualified to do.
We got a second BAFTA for that. With everything I've done you have to adjust your expectations.
But there are moments of despair when crushing reality meets your dream and destroys it.
MILITARY WIVES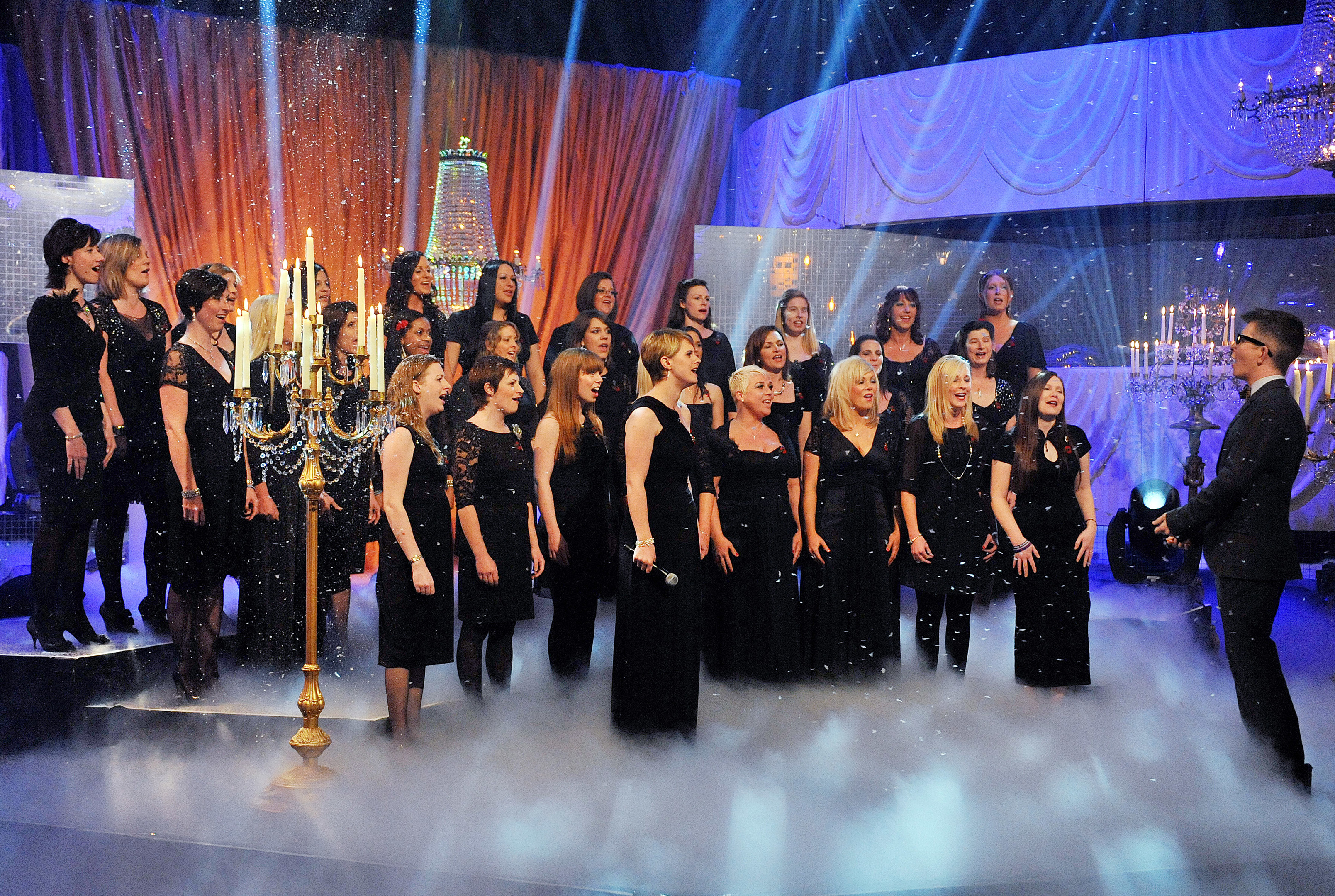 This was a labour of love that turned into something huge.
It's extraordinary to be caught up in something that becomes a national movement.
It went beyond all of us and military wives' choirs sprang up all over Britain and the world.
Suddenly, it was No 1, and it was just a ridiculous year.
My happiest memories are of the rehearsals, introducing the song for the first time and the little victories where you finally get there.
A lot of the women had been quite isolated with their guys off in Afghanistan and to be singing and having a great time with other women was really important.
It was emotional and was the first series I really became embroiled in people's lives.
It went deeper than being a choirmaster.
INVICTUS
I was asked by Prince Harry to perform at the opening ceremony of the Invictus Games for wounded, injured and sick servicemen and women.
We wrote a song, Flesh And Blood, which I heard again just the other day and it gave me chills.
It was written with these amateur singers and they put their heart and soul into it.
They were a tough group to work with because they'd had hard times.
But the moment they were on stage alongside American veterans was really special. It was a real honour and I felt a real sense of responsibility to get it right.
In the studio at one stage we were focusing on recording the song. I was there with Maurillia who sang the line: "I will learn to walk again" and she had really struggled but got it bang on.
To record it and then sing it live took real bravery.
VOICES
In 2013 I set out to find my own professional group of singers, a choir called Voices, and they've become real mates of mine.
We've now done two tours and the current album, A Great British Christmas, is the second I've done with them. It's them plus community choirs from all over the country.
When I'm with amateurs I love their passionate sound, but I also love when professionals teach me things and say we should do it a certain way.
It's been fun to combine the two.
---
READ MORE
Man who proposed with the help of choir was too emotional to actually pop the question!
Katie Melua is taking her In Winter album on tour with a Georgian choir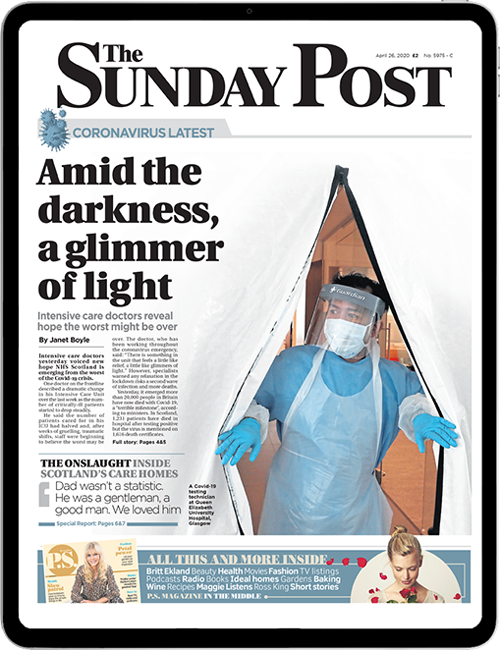 Enjoy the convenience of having The Sunday Post delivered as a digital ePaper straight to your smartphone, tablet or computer.
Subscribe for only £5.49 a month and enjoy all the benefits of the printed paper as a digital replica.
Subscribe