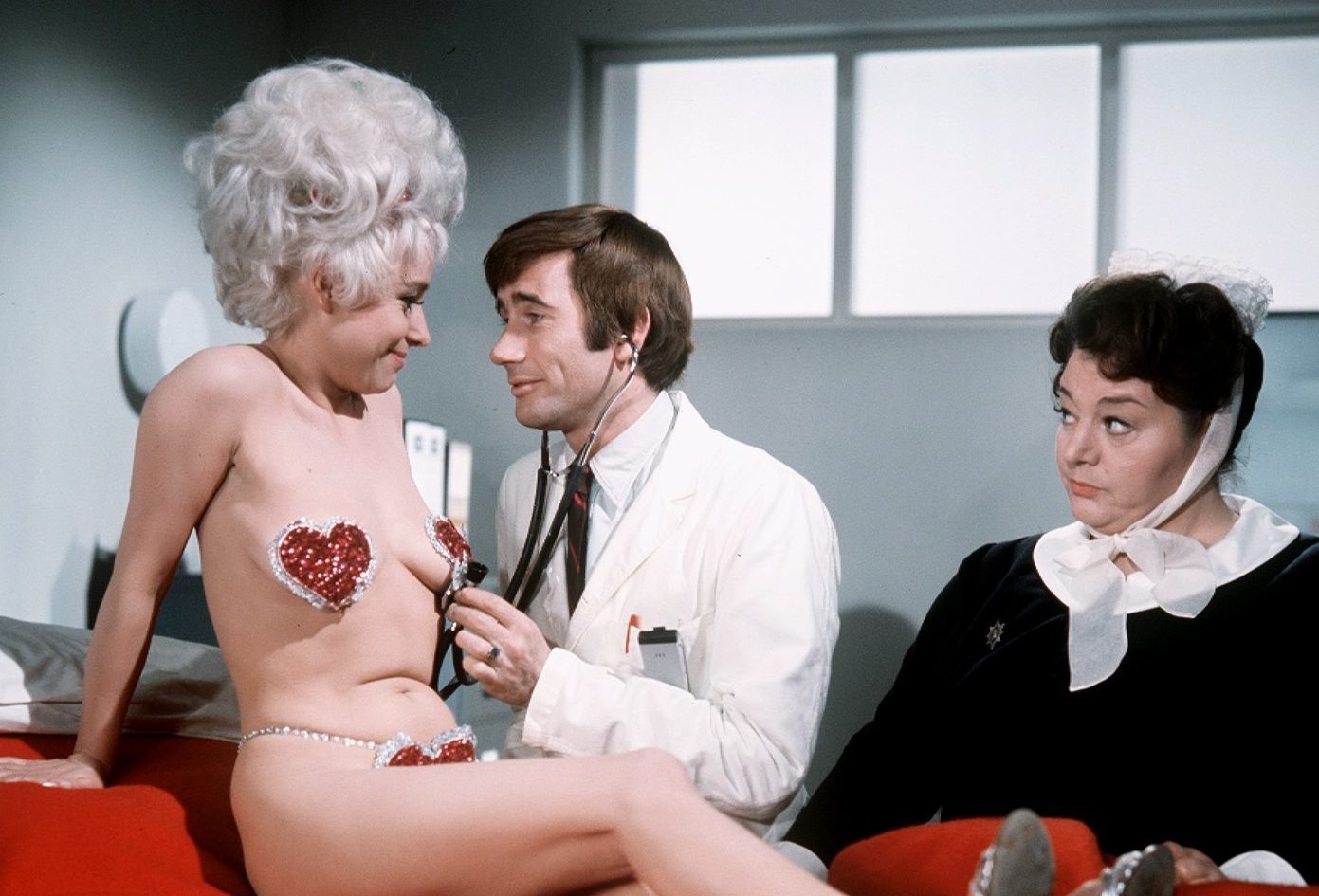 CARRY ON films are coming back.
And here was you thinking they'd never been away, thanks to the endless TV repeats!
But it's been almost a quarter of a century since the last instalment of the long-running comedy film series.
You'd be forgiven for not remembering Carry On Columbus, the 1992 flop that failed to relaunch the bawdy British romps that made household names of Sid James, Kenneth Williams and Barbara Windsor.
Now, the saucy series — I refuse to use that irritating Americanism "franchise" — that began back in 1958 with Carry On Sergeant will return to the big screen after a 24-year absence.
The first new outing, Carry On Doctors, certainly harks back to some of the series' much-loved hospital-based adventures while the second, Carry On Campus, suggests a newer twist on the old formula.
Carry On historian Robert Ross is an adviser on the project and says: "The saucy world of bedpans and thermometers has been an integral part of the Carry Ons for well over 50 years."
Producer Jonathan Sothcott of Hereford Films, which is behind the project, says: "They won't be a remake or an attempt to reinvent the wheel.
"We won't be trying to find new Sids or Kenneths, we're looking to create a whole new ensemble of brilliant British comedic actors.
"No stunt casting. No big American stars.
"This will be British film at its best, as the truly-remarkable heritage deserves."
Carry On Doctors will be written by Susan Nickson and Tim Dawson, the team behind BBC sitcom Two Pints Of Lager And A Packet Of Crisps.
Nickson says: "I'm thrilled to be involved in perhaps the biggest comedy franchise in Britain.
"I grew up watching these films and to be working on this project feels like coming home.
"They're peculiarly British, but the appeal of the humour and the ever-present message that good people always win is absolutely global."
Dawson adds: "These films are part of British culture and to be carrying on the legacy of legendary writers Norman Hudis and Talbot Rothwell is a thrill and a responsibility.
"We intend to be sympathetic to the heritage whilst being unafraid to modernise the franchise."
Bearing in mind that they won't be looking for new Sids etc, here are a few suggestions for who we think could replace the irreplaceable.
David Walliams as Kenneth Williams
NOW, that master of mimicry Michael Sheen might have starred as Kenny in the TV drama Fantabulosa! but I think he'd be a bit pricey.
Step forward the Britain's Got Talent judge who has the camp comedy down pat.
Julian Clary as Charles Hawtrey
CLARY would simply be quality as Hawtrey, whose characters ran the gamut from wimpish to screamingly effeminate.
But it might prove impossible to tempt Julian back after his Carry On Columbus experience.
Shane Richie as Sid James
RICHIE was involved in a failed attempt to reboot the series with Carry On London a decade ago but he'd be ideal in the Cockney geezer role.
David Tennant as Jim Dale
DALE was always the (reasonably) straight man to the other Carry On regulars and Tennant is even better at combining comedy and drama as his stint as Doctor Who proved.
Michael McIntyre as Peter Butterworth
BUTTERWORTH was brilliant as a blustering buffoon and the Live At The Apollo star would be perfect to fill his shoes.
Miranda Hart as Hattie Jacques
HATTIE'S best roles saw her as the domineering authority figure whose brusque manner hid a smouldering passion.
That's not a million miles away from Miranda's accident-prone persona who can't conceal her desires.
Sheridan Smith as Barbara Windsor
FEW actresses could match Babs as a bubbly blonde bombshell — but Sheridan could.
The fact she got her break in Two Pints Of Lager And A Packet Of Crisps, created by the new Carry On writers, won't hurt, either.
Bill Bailey as Bernard Bresslaw
BRESSLAW could get a laugh as easily with a haughty glance as acting the dim-witted fool.
He attacked every role with gusto and Bailey fits the bill.
Rufus Sewell as Kenneth Connor
CONNOR'S characters changed as the series went on, from the everyman romantic lead to older men with a roving eye for the ladies.
Middlemarch star Sewell has that versatility as his sleazy turn in The Holiday showed.
Catherine Tate as Joan Sims
SIMS was one of the most-versatile Carry On stars, and was equally brilliant as the girl next door in At Your Convenience as she was as the shrewish wife in Screaming.
And Tate could be first-rate in both roles, being both vulnerable and stroppy alongside Tennant in Doctor Who when she starred as Donna Noble.
Peter Kay as Terry Scott
SCOTT was another jack-of-all-trades and Kay's career has shown he can pretty much do anything, from wheelchair-bound bingo-hall boss to exasperated supermarket worker.
Lee Evans as Jack Douglas
IF anyone can match the madness of Douglas, nervous tics and all, it's the perpetual-motion comic.
Leslie Phillips as Leslie Phillips
No one does lascivious older gent like our Leslie.
But if he can't be tempted, give Jude Law a go.
---
READ MORE
Carry On film series set to return to the big screen
I'm A Celeb star Edwina Currie lives her life like a Carry On movie!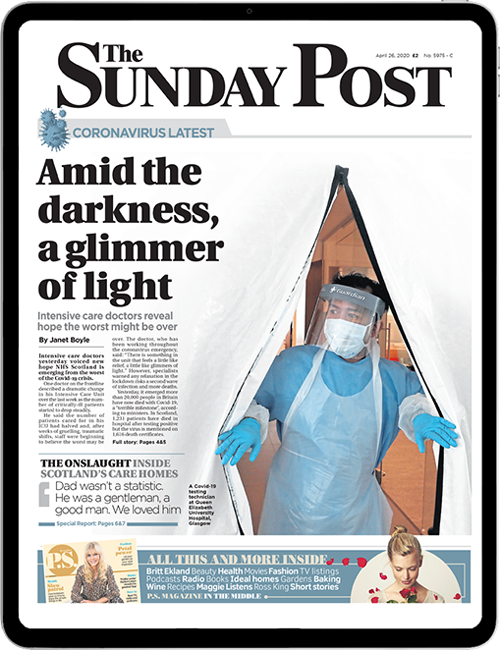 Enjoy the convenience of having The Sunday Post delivered as a digital ePaper straight to your smartphone, tablet or computer.
Subscribe for only £5.49 a month and enjoy all the benefits of the printed paper as a digital replica.
Subscribe