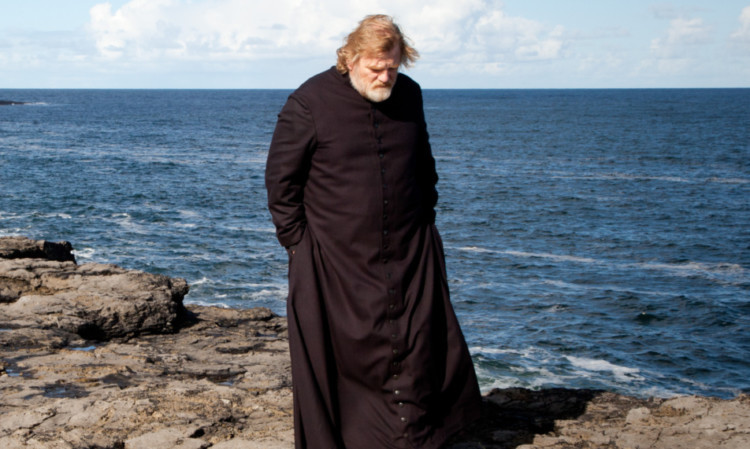 In Gleeson we trust!
It's a sign of the times when Brendan Gleeson says that playing a good priest is "swimming against the tide".
After a string of damaging stories from home and abroad, the Catholic Church in Ireland is no longer revered as it once was.
But Brendan's Father James in Calvary, the second of Irish filmmaker John Michael McDonagh's "Glorified Suicide Trilogy," is a man worthy of praise.
"One of the reasons for doing Calvary was that we thought there'd be a lot of films coming out about bad priests and we wanted to go against that," the 59-year-old explained when I met up with him at London's Claridge's Hotel.
"When I was a child going to mass a man in a cassock represented goodness or love or whatever it was you believed made life worth living. But it's very difficult now because it's impossible to ignore what's happening.
"There's a tragic scene in the film where Father James is walking along a path and catches up with a young girl. Her father pulls up in his car and snatches her away from him. That spoke to me not just as a father in the Catholic sense, but as a dad as well.
"Nowadays you can't talk to a youngster walking along the road. If a child is lost in a supermarket you daren't take them by the hand. We've lost something very fundamental and I thought it was a brilliant way of showing that."
Thick of shoulders and beard, set against a rounded face with welcoming eyes, Brendan cuts an imposing but compassionate figure on the sofa alongside me.
He was a maths teacher before quitting, aged 34, to pursue his dream of becoming an actor. There is still the air of the tutor about him. He is a man you would happily confess to.
"When I put on the robes for the first time in rehearsal there was an amazing feeling that you were a protector of whatever it is you believe in as good," he told me.
The movie begins with a confession and an unseen character alerting Father James he's planning to kill him in a week's time.
Long enough "to get your affairs in order."
Father James alerts his local Bishop, considers seeking sanctuary in Dublin and gets himself a gun.
But as the week goes on and he sees various degrees of debauched humanity at work in his parish, he wrestles with the idea of whether his sacrifice would be worth it.
The film follows on from The Guard, which aired on Channel 4 last Sunday. It will be completed as a three-part chronicle with Brendan playing a paraplegic who hates the able-bodied.
The father-of-four (he shares a disturbing scene with his son Domnhall, playing a cannibalistic serial killer, in Calvary) is used to being challenged by the McDonagh brothers.
He has previously been directed by John's younger brother Michael on the Bafta-winning In Bruges.
In that film, Brendan's character went into hiding in Belgium with Colin Farrell after a botched contract killing. Their foul-mouthed boss declares that only one of them can return alive and it's left to the older man to decide who.
"We shot some of The Guard chronologically, and in the final scene where Gerry is heading towards the boat, I didn't care whether I lived or died by that point," Brendan declares.
"But at the end of Calvary I felt sad.
"Father James is constantly under emotional assault and, to play him effectively, you have to be in that place with him, absorbing all that contempt and hate and poison.
"That scene with Domnhall was a difficult one. Both Martin and John Michael were on set that day and Martin turned to John and said: 'I thought this was supposed to be a comedy'?"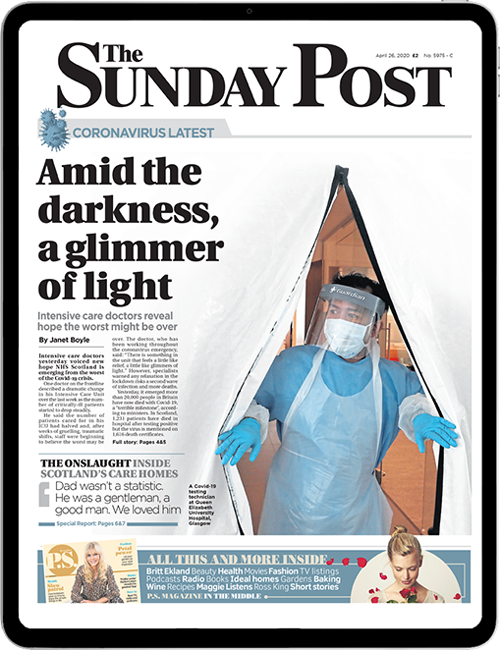 Enjoy the convenience of having The Sunday Post delivered as a digital ePaper straight to your smartphone, tablet or computer.
Subscribe for only £5.49 a month and enjoy all the benefits of the printed paper as a digital replica.
Subscribe