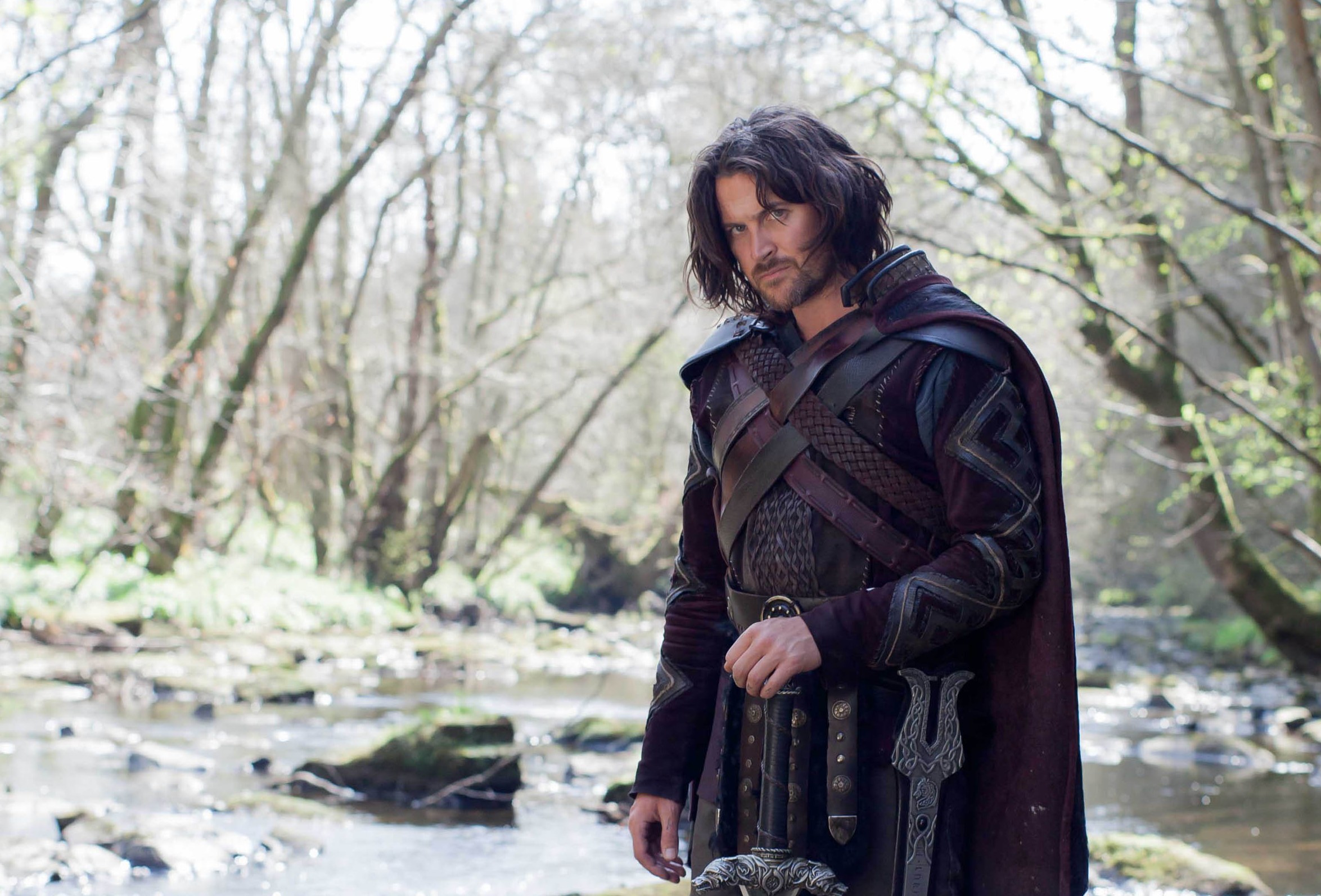 Beowulf – ITV's multi-million pound Sunday evening blockbuster – was shot in County Durham and Northumberland.
And that was right in Hartlepool-born Kieran's backyard.
"I felt so jammy coming back to the north-east," Kieran, 35, told The Sunday Post.
"We were mainly filming about half-an-hour from where I grew up. But I spent my childhood as a swimmer and fencer and used to travel all over every weekend for galas, competitions and training.
"So all the little places we shot the programme had those connections for me.
"It was so nostalgic."
Vera and George Gently are already filmed in the area as well as the new film version of Macbeth.
And Kieran says he's thrilled it's being discovered more and more.
"It's incredibly wild and pretty savage at times. There are forests and vast beaches that mean we were spoiled for choice.
"The writers would see a location and think what they could put there. The production crew kept saying how lovely the local people were, which was really nice to hear.
"When you're filming for seven or eight months in some quite tough places you need people who are going to bounce along with that. I kept hearing folk saying if it wasn't in the north-east they didn't think they could have made it."
Beowulf has previously been made for the big screen with Ray Winstone and Angelina Jolie.
This 12-part epic on the famous poem sees Kieran as the heroic lead with William Hurt and Joanne Whalley among a very starry cast.
With "swords and hair", as Kieran jokes, he can understand comparisons to Lord of the Rings or Game of Thrones. But he insists it's much more of a family affair.
"Successful films and stories always have a slightly scary element.
"But we've told these stories without that explicit element.
"It made it a bit more difficult at times but that was exciting."
https://www.youtube.com/watch?v=ZNKE4jRcOpM
Kieran's other big recent project was American TV's Da Vinci's Demons. And he says he couldn't have been more impressed with how our home-grown project compared.
"I came from that set with personal trainers, phenomenal catering and enormous sets," he reveals.
"It was all very glamorous but then I went to a British drama that had built even bigger sets.
"It was a statement of intent by ITV and so exciting."
There's no shortage of action in the series and if it looks bloody and bruising, that's because it was.
An early fight scene accident left Kieran chewing painkillers after his ribs were broken.
"It was worrying," he admits. "I've been bashed about a fair bit for sport and stuff but I was scared I'd have to stop filming, which would have affected everybody.
"I felt a responsibility to carry on somehow and get the show made.
"I had to sleep sitting up for a week and laughing, coughing or sneezing was awful."
Although he's cropped up in numerous TV series, Kieran knows that his current high profile will be a game-changer.
"I've worked steadily in this business and done lots of different stuff on film, TV and theatre.
"But playing a lead in a prime-time ITV drama will change things.
"I've been anonymous for so many years and I know that will change.
"It's a hugely privileged position and hopefully it'll give me more choice of what to do in my career."
Kieran's down-to-earth upbringing means he's very much got his feet on the ground.
And he says that he's glad such a big role and big responsibility came along slightly later in his career.
"I'm glad to have all the experience under my belt before something so big came along.
"I feel very lucky to be able to do what I do and if I get more attention, then fine.
"I've always found people to be really nice and friendly anyway."
Beowulf: Return to the Shieldlands, ITV, tonight 7pm.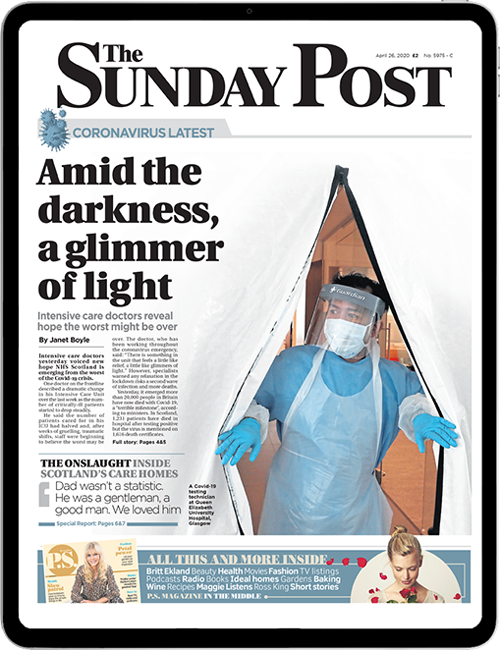 Enjoy the convenience of having The Sunday Post delivered as a digital ePaper straight to your smartphone, tablet or computer.
Subscribe for only £5.49 a month and enjoy all the benefits of the printed paper as a digital replica.
Subscribe