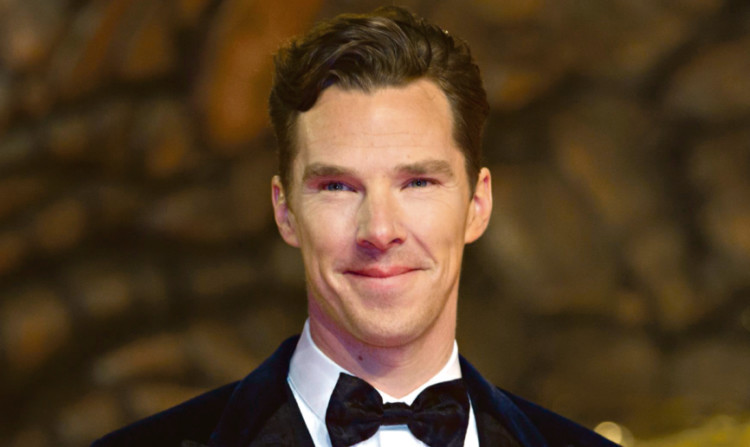 The Hobbit star credits his father with the inspiration he needed to play Tolkien villain.
It's not an obvious compliment, but when Benedict Cumberbatch was cast as the dragon in the latest instalment of The Hobbit, the first person he thought of was his dad.
The British actor was introduced to J.R.R. Tolkien's world by having the books read to him by his father.
"My dad is an extraordinary actor, so he brought to life for me this already extraordinary world of Hobbits and Dragons when I was six or seven," recalls Benedict, whose dad, Timothy Carlton, has made numerous TV appearances in a career stretching over 50 years.
"It was a very rich way to be introduced to such an incredible book.
"So, when you can go home and say to your dad, 'I'm playing Smaug, and I've got you to thank for it,' it's a very satisfying day in an actor's life.
"He played Smaug as this amazing gravelly, growling creature, so I basically ripped off my dad for my performance," he adds with a smile.
The Desolation of Smaug is the second of Peter Jackson's Hobbit trilogy of films, in consecutive years.
It begins where the first movie left off, with Bilbo Baggins, Gandalf and a band of dwarves led by dwarf king Thorin Oakenshield continuing their quest to reclaim the lost kingdom of Erebor.
Standing in their way this time is a swarm of giant spiders, a skin-changing bear-like creature named Beorn, plus the persistent posse of Orcs who continue to pursue them. And when they finally make it to the Lonely Mountain they are confronted by the dragon that drove the dwarves out in the first place.
"Smaug is the ultimate manifestation of the corruption of power," explains Benedict of the symbolism of his character.
"He's a sleepy serpent on top of his pile of gold. It brings him nothing but a damp, dank retirement, no joy or humour. He's vainglorious and proud of his own power and wealth, but it has essentially ruined him."
To transform Benedict into a fire-breathing dragon, director Jackson employed the same Weta design technology that he'd previously used to turn another British actor, Andy Serkis, into Gollum for The Lord of the Rings trilogy and King Kong.
This involved the 37-year-old star wearing a motion capture suit while vocalising the dragon so that all of his movements could be incorporated into the character.
"It's obviously a bit more abstract than Andy's performance (as Gollum and King Kong). It's only going to be a sort of impression of a reptile who can breathe fire and fly because I'm a limited biped mammal. But Peter knew that when I auditioned!
"One of the techniques I used was to squeeze my legs together just forgetting the fact that they were legs, trying to feel them as part of an elongated body, crawling on the floor on my elbows and using my hands as claws and sort of over-articulating my neck and shoulder to the delight of any physio who was unlucky enough to try to heal me afterward and just throwing myself at it with a kind of kid-like imagination."
Smaug is confronted in the film's conclusion by Bilbo, played by Benedict's Sherlock co-star Martin Freeman. Despite sharing a long scene of dialogue, modern technology meant the pair never actually met on set.
"It was very peculiar acting by proxy with him," says the Harrow-educated actor, who made a name for himself in Hollywood this year after roles in Star Trek Into Darkness, The Fifth Estate and the forthcoming 12 Years A Slave, which is being heavily tipped for Oscar recognition.
"It was very different from working with him on Sherlock because, one, I'm in the room with him, plus I'm not a psychotic flying napalm machine.
"Who knows what is next for us. Romeo and Juliet, perhaps? Martin would look very pretty in that blonde wig."
The Hobbit: The Desolation of Smaug is at cinemas now.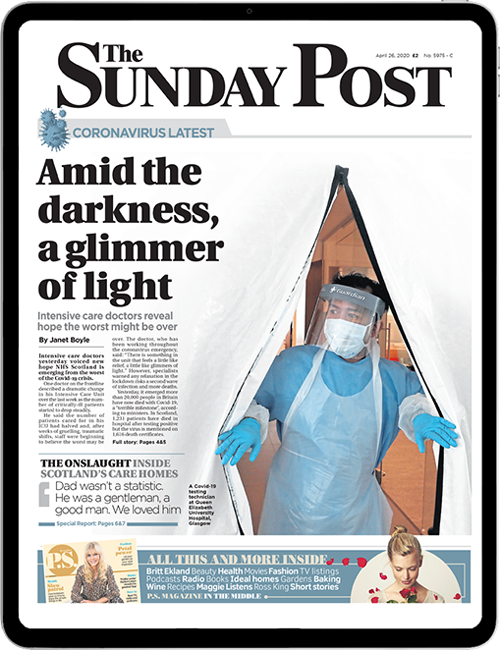 Enjoy the convenience of having The Sunday Post delivered as a digital ePaper straight to your smartphone, tablet or computer.
Subscribe for only £5.49 a month and enjoy all the benefits of the printed paper as a digital replica.
Subscribe