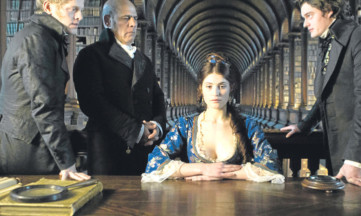 She's still in her late 20s and has no children of her own, but Gemma Arterton says that no other actress was better suited to the role of mother in her new film.
"I am a maternal person and I always have that instinct, especially with women," says the former Bond girl.
"I was raised in a family where my mother is more like my sister and I was the mother in the family and I am like that with all younger women. When I read the script I thought I cannot think of anyone else who could play this role apart from me."
The role that Gemma insisted was her own was that of Clara in Byzantium. Based on Moira Buffini's stage play, A Vampire Story, it tells the tale of a mother and daughter who have lived together for 200 years in an eternal state of teenage angst and parental control. What could be grounds for comedy is actually a rather chilling exploration of what it would be like to live in a perpetual condition for two centuries, while all the time looking for the next neck to sink your teeth into.
Gemma had worked on a film written by Moira before, the adaptation of Tamara Drewe, and says she enjoys her depiction of women.
"This is her first original screenplay, not adapted, and I can't thank her enough for writing this script for two women. It is not very often you have that. Obviously, she is a woman so women fascinate her and she understands their complexities and their relationships.
"I continually read scripts where the woman is there to serve the man in some way, to make him look better, his support. In this it is total subversion. Here the men are the prey, they are the weak ones.
"It was also great for me to do some action. I have done action stuff before but usually there is a guy who is more physical and gets to do all the cool stuff. But here I get to do it and be committed and fearless. Clara is such a feminist icon."
Her daughter Eleanor is played by 19-year-old Irish actress Saorise Ronan, who was nominated for an Oscar at 13 for her role in Atonement.
"She didn't need mothering," smiles Gemma. She is very wise and such an experienced and deeply intelligent person. There is an interesting dynamic between the two characters, even though I am the mother I'm much more vivacious and free, more young at heart. Deep down she's very protective of Eleanor but she's also more childish."
Growing up in Gravesend in Kent, the daughter of a cleaner and a welder, Gemma wanted to be an actress from an early age and has constantly reinvented herself during her brief career. She appeared in Daniel Craig's second Bond outing, Quantum of Solace, a year after leaving drama school in 2007, donned period costume for BBC's Tess of the D'Urbervilles and wielded a sword in the remake of the 1981 epic Clash of the Titans. Keeping things fresh obviously worked on the Bafta panel as she was rather absurdly nominated as one of their Rising Stars in 2011.
"I don't have a plan," she says of her career. "Over the last five or six years I learned more about what I like and what I don't like and I like variety. I want to do a comedy next and some theatre. I enjoy playing sultry roles but I also like my other film that came out this year, Song For Marion, which is the total opposite. My character is a bit geeky and not sexual at all. I am trying to mix it up a bit. I always think about the actresses who are iconic and they weren't afraid to do that."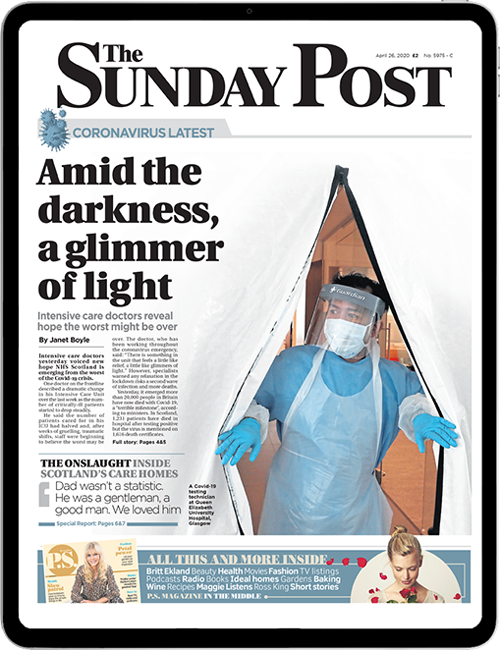 Enjoy the convenience of having The Sunday Post delivered as a digital ePaper straight to your smartphone, tablet or computer.
Subscribe for only £5.49 a month and enjoy all the benefits of the printed paper as a digital replica.
Subscribe