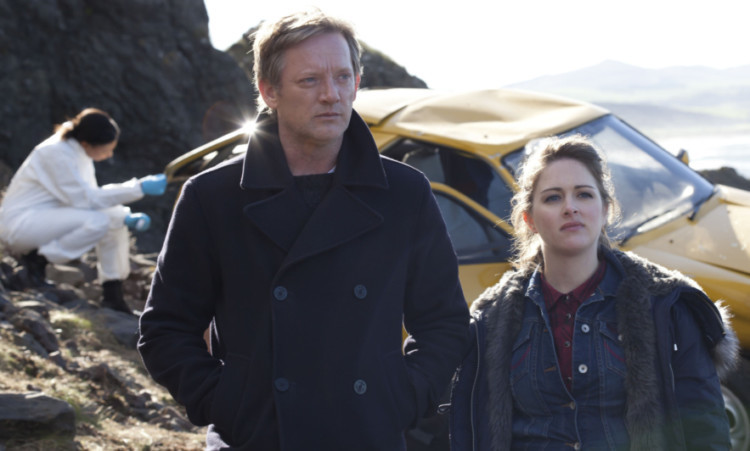 Picture the scene. It's wildly beautiful Fair Isle and you're on location with two of Scotland's top actors, Douglas Henshall and Bill Paterson.
What do you do? Well, burst into some show tunes, of course. That's the surreal experience Alison O'Donnell found herself in shooting new BBC drama Shetland.
"My best memory of the whole series was filming on Fair Isle," Alison told The Sunday Post.
"There are only 65 permanent residents and it has this gorgeous atmosphere. Dougie, Bill and I were filming a scene by an old ruined mill and we started discussing how we all loved the musical Guys and Dolls.
"I did it at school, Dougie did it at drama school and Bill was in a very famous production.
"We started singing some of the songs and I was just looking at these guys thinking I was the luckiest girl, being on a job like that with them. It's something I'll never forget."
A one-off last year went down so well that three new two-part dramas start on BBC1 this week.
Henshall plays DI Jimmy Perez with Alison as his trusty sidekick DC "Tosh" MacIntosh.
Brian Cox, Alex Norton and David Hayman are among the other stellar Scots acting talent.
As a relative newcomer Alison admits she took every opportunity to learn and found new pal Dougie especially helpful.
"Shetland's my first big TV role and Dougie took me under his wing," admits 31-year-old Motherwell girl Alison.
"He made me feel like no question was too stupid to ask. I think he realised from the off it would be good for the whole production if I was given a wee bit of help."
---
READ MORE
Shetland star Douglas Henshall: 'Glasgow's my home – Always has been and always will be'
---
Tosh made quite an entrance in last year's pilot episode, showing up hungover and throwing up at a murder scene.
"When people hear you're going to be on TV they assume it's going to be glamorous then I'm vomiting everywhere," laughs Alison.
"Friends and family were texting me saying: 'Oh, very dignified!'
"But that's what I love about Tosh. She's feisty and doesn't care what she looks like or what people think."
Alison says she always wanted to be an actress.
"I have two older sisters, Joanne and Karen, who were really high achievers. By the time I came along they'd done everything and impressed everyone.
"I think I cottoned on early that if I was on stage no one could talk over me and people like mum and dad had to listen."
So, could Alison cut it as a real copper?
"No way, I'm too much of a softie I cry at animal charity ads on TV."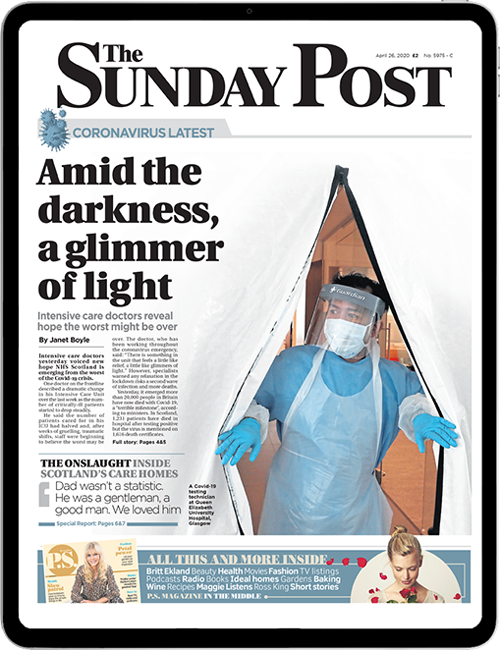 Enjoy the convenience of having The Sunday Post delivered as a digital ePaper straight to your smartphone, tablet or computer.
Subscribe for only £5.49 a month and enjoy all the benefits of the printed paper as a digital replica.
Subscribe