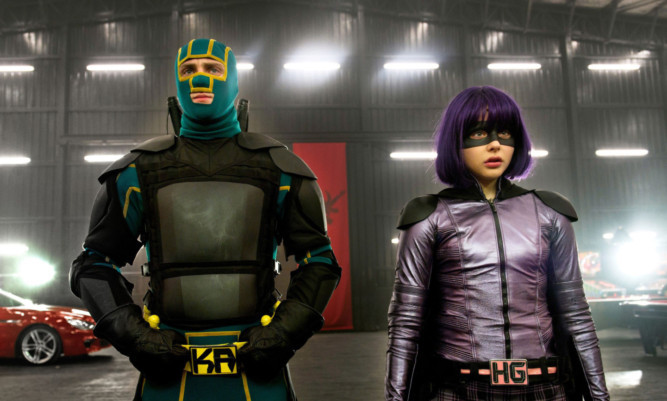 Comic book hero returns to Kick Ass in another action-packed adventure.
It's not just because he's put on a stone and a half of muscle that Aaron Taylor-Johnson cuts a more impressive figure than the first time we met.
That was in 2009 when I interviewed him for Nowhere Boy, his breakthrough movie in which he played a teenage John Lennon.
Surly and slightly scrawny, Aaron abided by Bruce Willis's "the less said the better" method of interview and seemed
constantly concerned that the next question would be about his rumoured relationship with the film's director, Sam Taylor-Wood, a divorc e 23 years his senior.
Four years on and things have changed. Aaron is now wed to filmmaker Sam and the father of two daughters, as well as stepdad to his wife's two daughters from her first marriage to art dealer Jay Joplin.
He has also found his voice, never more so than when talking about his latest film, a sequel to 2010's cult hit Kick-Ass.
https://youtube.com/watch?v=kZnn1KVxQ4A%3Frel%3D0
He's back as disregarded high school kid Dave Lizewski, who believes that dressing up in a super hero costume and fighting crime will win him the attention he's never had.
But Aaron admits returning to the role brought home just how much his life has changed since the first movie.
"Here I am playing a high school kid and I'm married with four children," he told me when we met at London's Soho Hotel last week. "It was a challenge to get into his head space but part of this film's story is about Dave's development and finding out who he is."
Stemming from a Channel 4 documentary about real-life super heroes, Kick-Ass was a collaboration of Coatbridge comic book writer Mark Millar, X-Men director Matthew Vaughn and Jane
Goldman, wife of Jonathan Ross.
The film shocked some with its use of 12-year-old actress Chloe Grace Moretz, who played the foul-mouthed Hit Girl (inset right). The sequel has been hit by a similar controversy with Jim Carrey (who plays Colonel Stars and Stripes) withdrawing from publicity commitments, citing "a change of heart" about the depiction of violence in films in the wake of the Sandy Hook massacre, which occurred last December, a month after filming was completed.
"I totally respect what Jim is saying," says Aaron. "What happened was terrible. But I don't think the film promotes violence.
"We constantly say in the real world you've got to take responsibility for your actions. My character loses everyone around him that he loves. At the end of the day it's a fictional piece."
Aaron has just completed work on a new Godzilla film, due out next year, and is now taking a break to look after the children while wife Sam gets to work on her next directing project, the film adaptation of Fifty Shades Of Grey.
"We made a decision a long time ago that was how we were going to do it, take one job at a time, and travel around as a family," he says. "The last thing I want is to be separated from my daughters.
"I do one job a year and that might take anything between three and six months but then I have the rest of the year to be with my kids, which is a luxury most people don't have."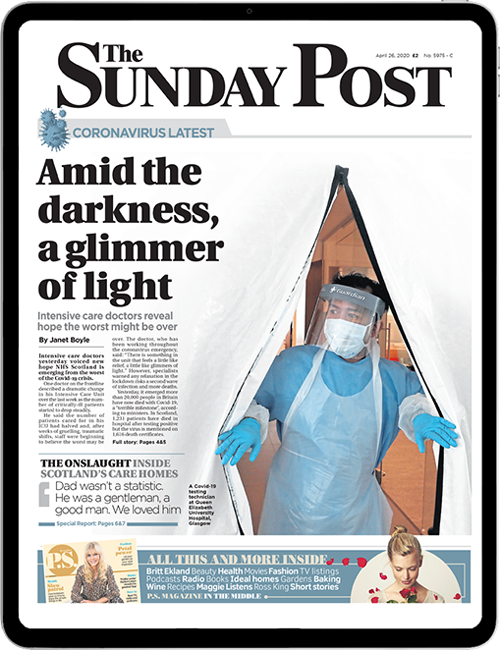 Enjoy the convenience of having The Sunday Post delivered as a digital ePaper straight to your smartphone, tablet or computer.
Subscribe for only £5.49 a month and enjoy all the benefits of the printed paper as a digital replica.
Subscribe