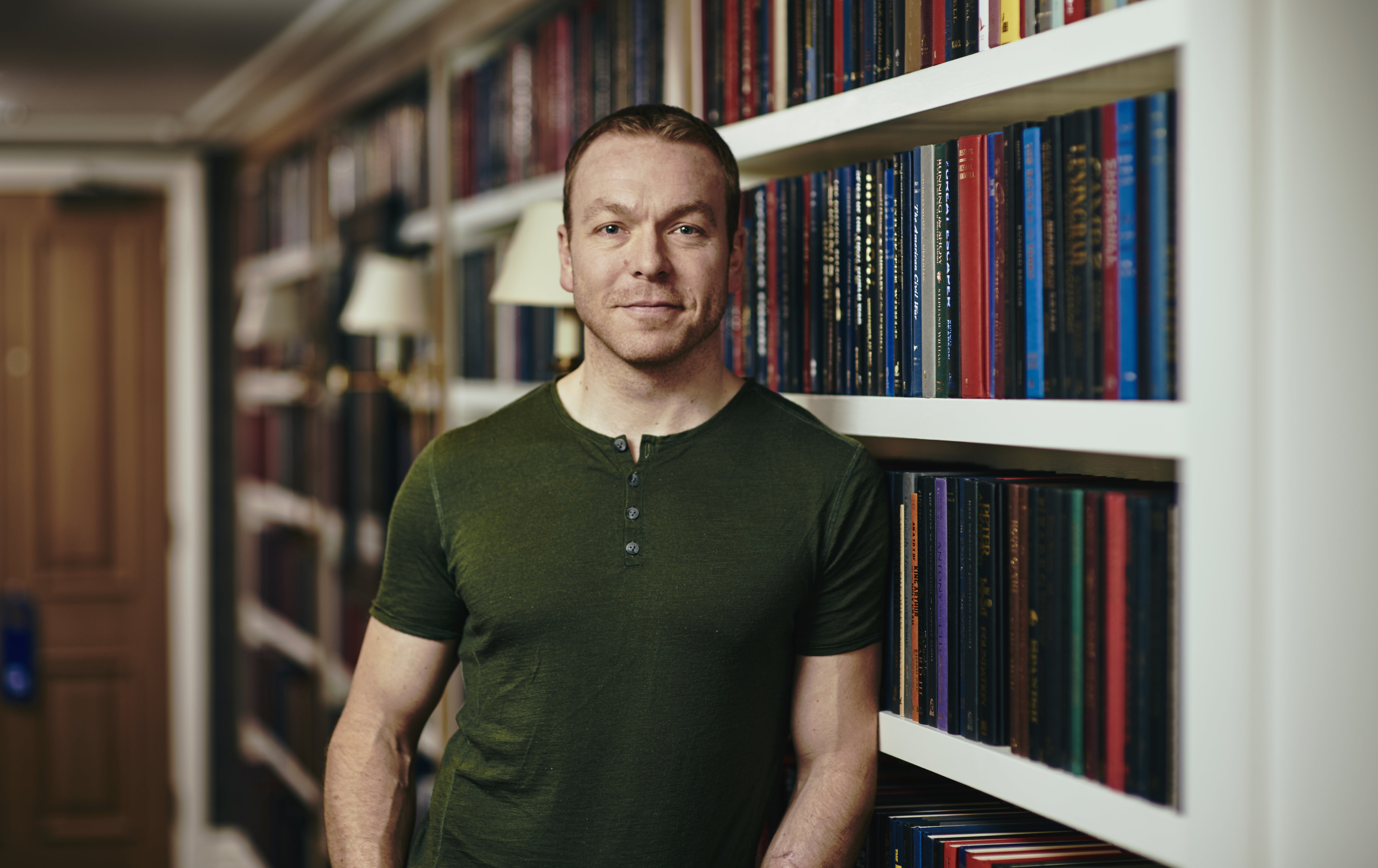 He's not forgotten two wheels, though. As part of his efforts to encourage children to take up cycling, he's been working on the Flying Fergus series of children's books with children's author Joanna Nadin and illustrator Clare Elsom.
Britain's most successful Olympian told iN10 the 10 reads that changed his life.
---
George's Marvellous Medicine by Roald Dahl
I wasn't a kid who read a lot, but once I found a book I enjoyed I'd really get stuck in until I had finished it.
My sister gave me my first Roald Dahl, James And The Giant Peach. I then read all the others but I loved George's Marvellous Medicine because of the imagery.
Up to that point, there were certain rules that you didn't break in books. Grannies were always lovely old ladies, so for one to be this grumpy old battleaxe was very different.
I still remember reading the line: "She had pale brown teeth and a puckered-up mouth like a dog's bottom". I laughed out loud, and laughed again when I heard Rick Mayall read it on Jackanory.
I loved the fact that it was so dark, and painted pictures in your head.
The Crow Road by Iain Banks
Like Roald Dahl, but in an adult way.
Once I'd read one of his novels I wanted to read them all. The Wasp Factory was the first of his books that I read, and I couldn't get enough of them.
What I like about all of his books is the way he tells the story and develops the characters. It's quite dark a lot of the time and he mixes the real world with fantasy.
The Incredible Comeback by Greg Lemond
At Christmas when I was 15, my dad bought me two books. This was one of them.
Lemond was the first English-speaking rider to win the Tour de France and went on to win it three times.
It's about how he achieved this, coming back after a hunting accident in which his father-in-law accidentally shot him. It's an amazing story, really inspirational.
Rough Ride by Paul Kimmage
The same Christmas my dad also gave me this. Kimmage had been a Tour de France rider in the '80s and was pretty much coerced into taking drugs.
He tells the story of the corrupt world at that time which no one had talked about.
People said he was "spitting in the soup", spoiling the sport by telling these stories. It turned out that these stories were true.
My father wanted me to have my eyes open and to be aware of the dangers. It was fundamental to my philosophy and ethos for the rest of my cycling career.
All Quiet On The Orient Express by Magnus Mills
My sister recommended this. She's been suggesting books to me ever since James And The Giant Peach!
It's a really surreal dark comedy, the story of a guy who is about to go on holiday. It starts out really mundane with some odd characters and there is a slow, downward spiral towards his inevitable death.
It sounds grim, but it's a comedy, a bit like League Of Gentleman.
Hard to explain, but well worth reading.
The Acid House by Irvine Welsh
I read this when I was 17 or 18, just before Trainspotting came out.
As a teenager you are used to being told to read stories for school, but whenever you are forced to read something you never really enjoy it as much. I felt as if I was at a halfway house and there was nothing really for me, until I read this.
Some of the characters and stories are things you wouldn't necessarily experience yourself, but it's an amazing collection of tales based in my home city of Edinburgh.
A lot of the words are spelled phonetically in the Scottish accent, so you can hear them as you read. I'd never read anything like that before.
I loved some of the really gruesome, explicit stories.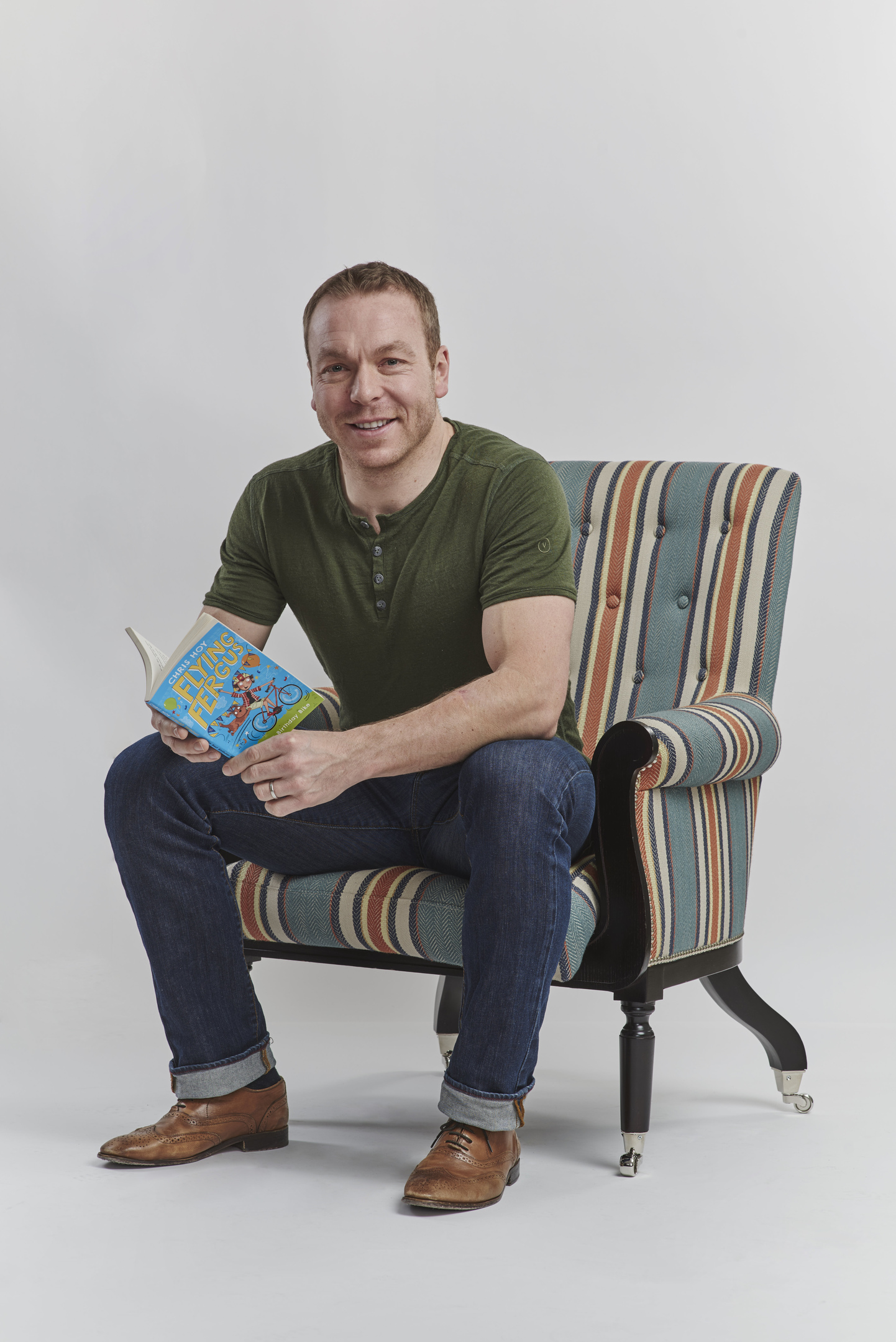 1984 by George Orwell
It was so far ahead of its time, and spookily correct in its predictions.
Look at the way things have changed in the last 10 years – we have mobile phones with cameras, cars with video cameras, CCTV everywhere.
It was a terrifying book. I remember thinking: "I can't believe they've given us this to read for school".
Tomorrow You Die by Andy Coogan
My uncle's autobiography. He grew up in the Gorbals and was a champion athlete who ran the mile.
When the war started, he was enlisted and sent to Singapore. He was captured and ended up in a POW camp in Japan.
It's an amazing story. If you saw it in a Hollywood film, you'd say was far-fetched.
The title comes from the fact that they were regularly told they would die the next day and were given mock executions using blank ammunition.
There's a happy ending. He's now 96, with no hint of bitterness about his experiences. He learned Japanese, and says the people were living in as much poverty as the prisoners were.
https://www.youtube.com/watch?v=gLmZSmZ0s60
The Flying Scotsman by Graeme Obree
Graeme is one of my heroes, an inspiration and his is an amazing story.
Our cycling careers overlapped briefly and I met him when we shared a room. Every night he told stories about his career and I told him he had to write a book.
There are so many things he talks about that leave you asking: "Can that be true?"
Having narrowly failed to break the world hour record, he went back a day later and broke it. That's just not how it's done!
He's had mental health problems and has dealt with them, so it's a sad story in many ways, but also an inspirational one.
Delete This At Your Peril by Neil Forsyth
A hilarious book about the Nigerian email scammers and Bob Servant. Reading it you will be roaring out loud with laughter.
I was lucky enough to meet Neil, and it was hard not to behave like a fan. It was so much fun to be able to talk to him about the character and the stories.
One of the funniest books I've read, a complete original.
The Best Birthday Bike and The Great Cycle Challenge by Chris Hoy are published on February 25 by Piccadilly Press. For more, visit flyingfergus.co.uk
---
READ MORE
Sweltering sunshine and Chris Hoy's improvised cufflinks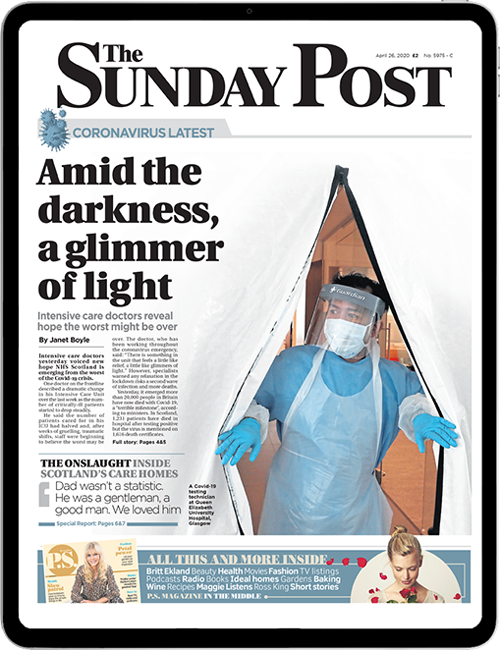 Enjoy the convenience of having The Sunday Post delivered as a digital ePaper straight to your smartphone, tablet or computer.
Subscribe for only £5.49 a month and enjoy all the benefits of the printed paper as a digital replica.
Subscribe