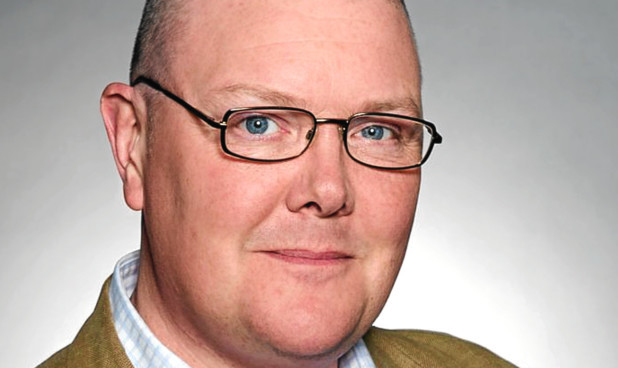 EMMERDALE favourite Paddy faces a life-and-death struggle this week.
But actor Dominic Brunt reckons he's fortunate to be a real-life soap survivor.
Dominic has been with the ITV soap for the best part of 20 years and admits that's something he couldn't have imagined.
"I've got no idea how I've stayed so long, I think I've just been lucky," he tells The Sunday Post.
"I was actually talking about this with Mark Charnock who plays Marlon Dingle just the other day.
"We came along as the comedy and light entertainment element.
"But then a new producer came in and modernised the whole thing about seven or eight years ago.
"I was lucky enough to be given the storylines with Aaron, and Mark got serious storylines too.
"I think they try those things and if you don't do very well and it doesn't really work out with your character then your days are definitely numbered.
"Mark and I have been lucky to pass those tests and not be seen as a part of Emmerdale's past. I think we've dodged a few bullets."
It's not bullets that Paddy is trying to avoid this week but there's peril all the same.
Deadly danger comes as he tries to keep Aaron and Robert apart.
"He sees that Robert's a bad 'un and that Aaron is being used and going down the slippery slope of self-harming," explains Dominic.
"Paddy's like a surrogate step-father to Aaron and wants to look out for him."
But an angry Robert has a chance to get revenge when Paddy slips and gets trapped in the grain store after the ladder breaks.
Seeing his opportunity, Robert flicks the switch which fills the pit up leaving Paddy helpless and being buried alive.
It's all very dramatic but Dominic says that show bosses went to extreme lengths to look after their expensive talent.
"They even made sure everything was disinfected," laughs Dominic.
"You know what sensitive actors are like! Everything was all bleached, not like on a real farm.
"And I had a stuntman to do the falls for me. Usually I'm working at the village or the studio, so to be somewhere different for a couple of days was really enjoyable.
"I was actually quite nervous as doing something like that takes you out of your comfort zone. That's good too, though, as it keeps everything fresh."
Paddy may be a real show stalwart but Dominic has also been keeping things fresh by dipping his toe in the big-screen world, making a couple of feature films.
As a self-confessed horror movie fan he made well-received zombie movie Before Dawn.
And he took another break from the soap more recently "I signed out of contract and they let me go for six weeks" to film much bigger affair Bait, a tense thriller.
"It was really terrifying to be responsible for something like that," admits Dominic.
"With Before Dawn there were just about 10 of us in a house. But with Bait there was a crew of 36, big actors and massive lorries full of lighting and camera gear.
"Although I planned everything down to the last detail it was still very scary as it was a steep learning curve.
"I think everything we had dealt with on Before Dawn helped and I made sure the actors behaved themselves."
Dominic's wife Joanne Mitchell was one of those he was looking to keep in line, as well as About A Boy star Victoria Smurfit.
A glitzy West End screening is on the way for the film but Dominic insists red-carpet glamour really isn't for him.
"There's a Leicester Square premiere at the end of August before it comes out on DVD," he adds.
"I really don't like all the fuss of those kind of nights but I'll probably iron my shirt!"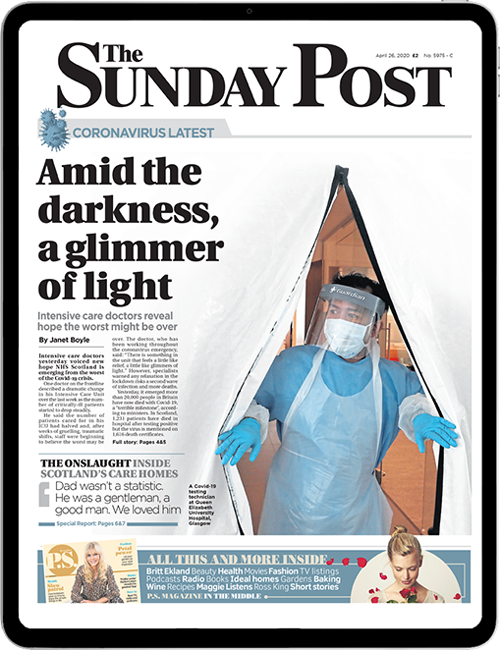 Enjoy the convenience of having The Sunday Post delivered as a digital ePaper straight to your smartphone, tablet or computer.
Subscribe for only £5.49 a month and enjoy all the benefits of the printed paper as a digital replica.
Subscribe