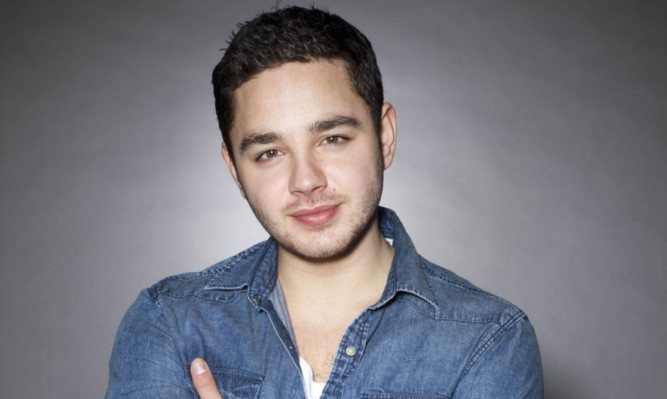 Having a child really puts life into perspective.
Emmerdale star Adam Thomas found becoming a dad made him afraid to fly.
Adam, 27, and girlfriend Caroline Daly had a baby son, Teddy James, in September.
But the Manchester-born actor, who plays Adam Barton in the soap, says the responsibilities suddenly weighed heavy at the start of this month.
He was booked to switch on Lossiemouth's festive lights, the first time he'd made a big trip away from home since TJ's birth.
"When I was heading for the plane I suddenly found myself getting really nervous," Adam told The Sunday Post.
"I never used to bother about flying. I didn't know what it was at first until I realised it was because of my son.
"I started to think that if anything happened he'd be without a dad and that really hit home. It puts life in perspective."
Adam admits his love for Caroline is even deeper now she's the mother of their son. But he's still adapting to his new role.
"Things have changed quite a lot," he confides as he takes a break from Emmerdale's busy filming schedule.
"I'm enjoying being a dad so much. I had a couple of months off and that gave me the time to get my feet under the table as it were and get used to it.
"It's been a huge adjustment but I think I've taken to it really well.
"Caroline and I take turns with night feeds and things, although I admit if I know it's a bad nappy I'll pretend I can't smell it and leave it for her!"
Adam's paternity leave was covered by his on-screen namesake being banged up in jail after the fire at the garage.
But he arrives back in the village tomorrow, determined to put the past behind him.
"He's out of prison and learned his lesson," explains Adam. "He's grown up a bit and he knows what he wants.
"He knows what he's lost and his first step is to try and get Victoria back. Ross tries to make it difficult, but Adam's a big lad and he can look after himself.
"He's really not interested in Ross and he just wants to settle down and be the best person he can for his dad's sake and obviously his mum, too."
Mum Moira is played by Scots actress Natalie J. Robb, who has appeared in everything from High Road and Doctors to The Bill and EastEnders.
And as we chat at the ITV studios in Leeds where Emmerdale is filmed, Adam's eyes light up as the conversation turns to Natalie.
"The woman's like my real mum.Since the Barton family joined, it's only the two of us that are still going. We've got a really close bond. I ring her all the time for advice.
"She's an amazing actress. I'm learning my craft in this job and most of it I've learned from her.
"She's been around and seen it all and she really is at the top of her game. She knows exactly what she's doing. I've never met anyone like her. She's just an absolute gem of a human being with a big heart. I confide in her a lot."
There's a new addition to the clan next month with the arrival of Emma Barton, mum of Adam's half-brother Finn, played by Gillian Kearney.
"I've not had the pleasure of working with her yet but I think it's going to spice things up a bit," says Adam.
"I hear she's a bit of a feisty character and I think there will be some battles between her and Moira."
Family for Adam the real not fictional one includes brother Ryan, best known as Corrie's Jason Grimshaw. And Adam admits that having a famous sibling means he knows how to avoid any hassle out and about.
"I've had attention all my life through my brother being in Corrie so I know the sort of places to go where you're not going to get bothered too much. It never really gets to the stage of being annoying."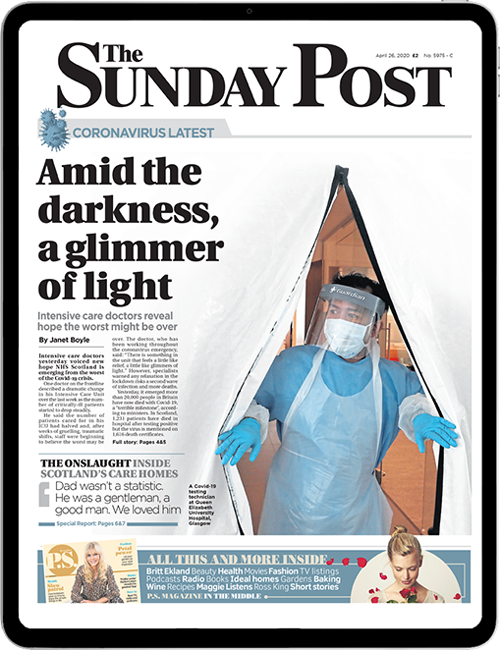 Enjoy the convenience of having The Sunday Post delivered as a digital ePaper straight to your smartphone, tablet or computer.
Subscribe for only £5.49 a month and enjoy all the benefits of the printed paper as a digital replica.
Subscribe