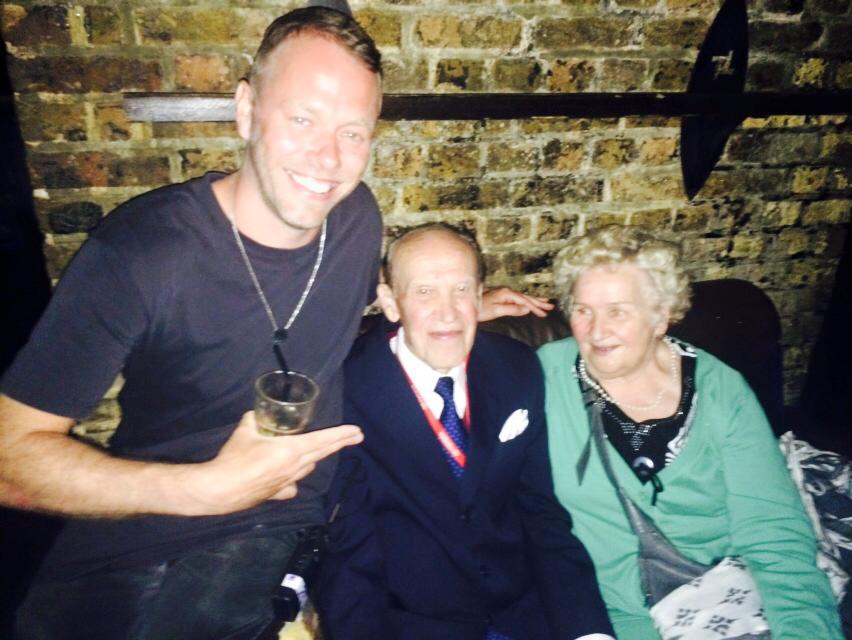 An elderly couple from Poland out-partied scores of young people by dancing the night away in a central London club until 5am.
The husband and wife, believed to be in their late seventies, showed they can party like the best of them when they hit fabric nightclub on Sunday evening and downed shots of tequila … and cups of tea.
The couple told DJ Jacob Husley, who shared a photo of the "amazing" pair on Facebook, that they had been visiting their daughter in Watford and after reading a review in the newspaper decided to buy tickets to the WetYourSelf! club night, an underground house and techno party.
They soon became the life and soul of events, with Husley, who runs the night, saying there was "so much humour, love and playfulness between these two … our bodies might age but our souls are timeless".
It's forced everyone to reassess their life and relationship goals.
@FabricNightClub Cracking story of the elderly couple. Well done to all. Gave me a smile and fair play to 'em. They have my respect #fabric

— LEATHER_JEANS_TONGUE_PIERCED_TWINK (@leatherlife29) May 17, 2016
Responding to the original post, one person commented: "Easy to forget that today's seniors were the screaming teenagers at Beatles & Stones concerts in the early 1960s."
Another Facebook user, James Puentes, believed to have DJed on the night, wrote: "hats off too the couple who graced the night with there presence, may they continue to live life too the fullest." (sic)
"What a special nite it was as we all helped create a vibe which kept the dopest couple raving till 5am," he added.
Another bar called Culture Box in Copenhagen, Denmark, said it had "several regulars in their eighties", adding: "We do have a nursing home across the street from the venue though…"
Husley, who is from Denmark, added: "The woman actually gave me a high-five. They were a really jokey sort of couple."
He got a Polish speaker to help him to communicate with them and discovered how their Sunday night and Monday morning partying came about.
"They said that they normally go out on Saturday nights back in Poland to the local disco, and they were going to London to visit their daughter and they wanted to go out to the best club in London, and they read a review of fabric, so they bought the tickets," he said.
The DJ added: "They seemed really happy. They were mainly sitting down. They went together to dance a bit on the dancefloor as well, some ballroom dancing. But because she was kind of holding on to him, because she had her crutch, so she would sit down and then he would go out a bit by himself.
"And everyone in the crowd was really loving towards them, and a lot of people took pictures with them and were dancing with them."
The couple planned the whole trip, and intended to take the Tube home at 6am – but the DJ told them the club would organise a free taxi, adding: "They said they had a great time."
---
READ MORE
Fun-loving 90-year-old celebrates his birthday by going clubbing with his pals until 3am
Six decades of dancing took its toll, but Kathy wouldn't let joint pain force her to give up
//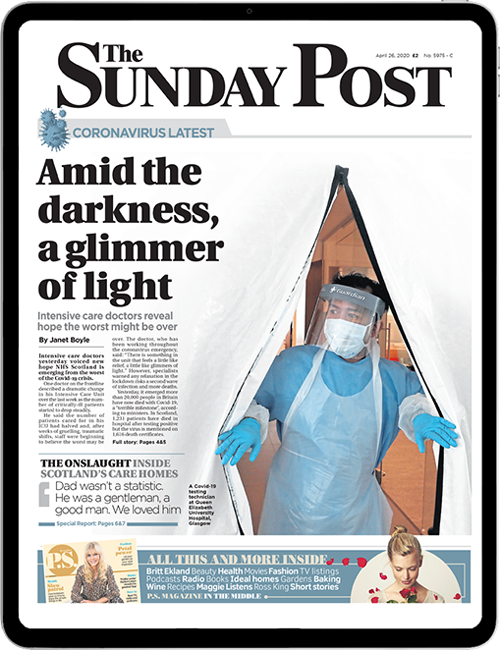 Enjoy the convenience of having The Sunday Post delivered as a digital ePaper straight to your smartphone, tablet or computer.
Subscribe for only £5.49 a month and enjoy all the benefits of the printed paper as a digital replica.
Subscribe