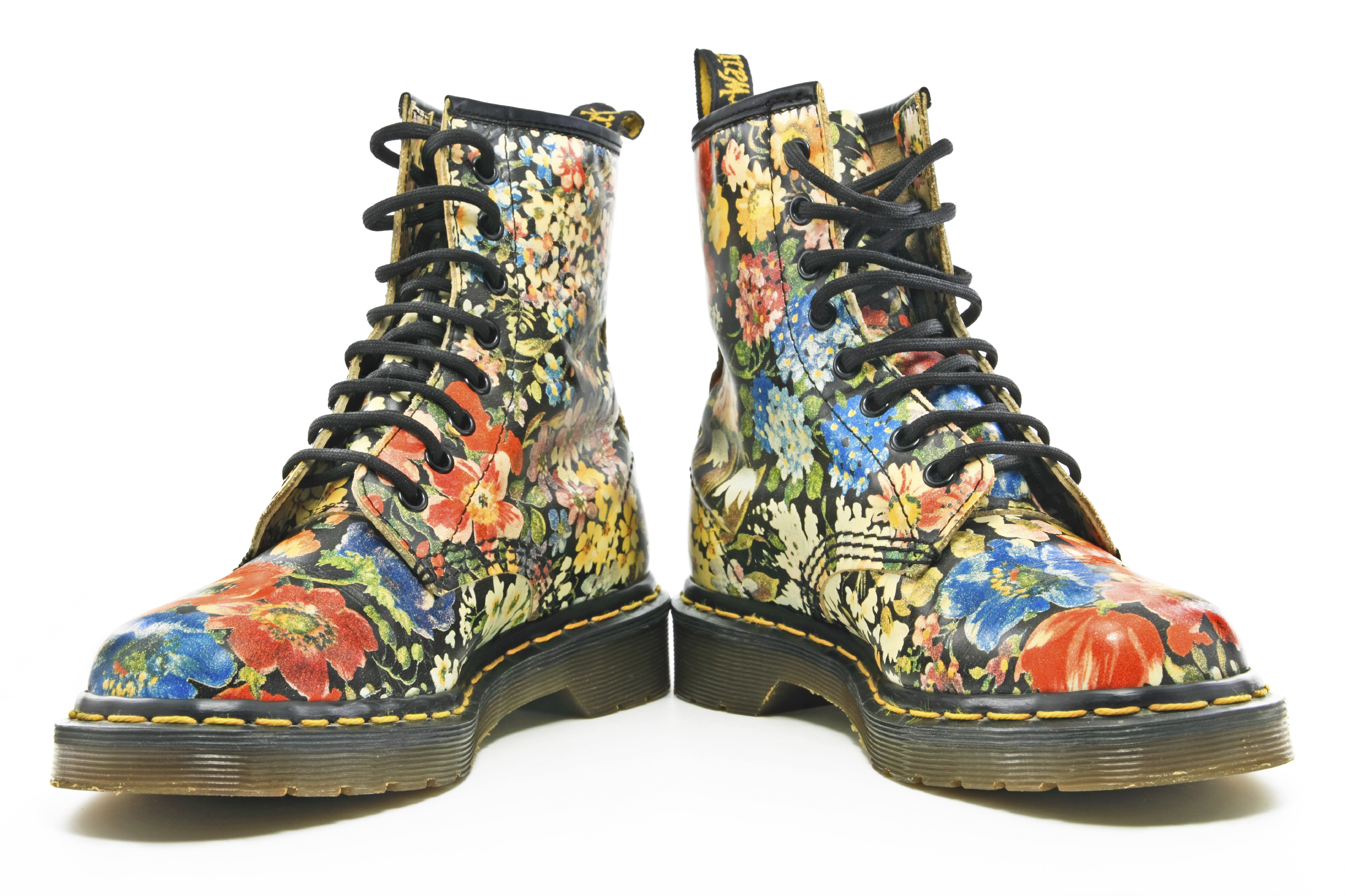 Dr Martens shoes and boots are the type of footwear we've seen for decades, worn by all age groups and millionaire music stars to skint skinheads.
Which makes it all the more amazing to learn how they started life.
Dr Klaus Maertens was a young doctor in Seeshaupt, Germany, in the 1940s, recovering after breaking his foot after a bad skiing fall in the Bavarian Alps.
He started to think about footwear that would make his agony bearable, quickly realising he would need a sole made of some air-filled material.
After the Second World War, he bought old army uniforms, took the leather parts from them and turned them into prototype shoes, even using the brass numbers from epaulettes as eyelets.
A friend, Herbert Funck, also loved innovation and invention, and also happened to be a pioneer in plastics.
Back here in the UK, Bill Griggs had made his money selling footwear to our own army, but was now getting requests from a new phenomenon, teenagers, for a shoe just for them.
When the three men met up, it was the birth of a long-lasting friendship.
This helped Bill get the exclusive licence to produce the air-cushioned soles invented by Dr Maertens.
Even in the early 60s, however, most of these new shoes were sold to the likes of postmen, builders, policemen and London Underground staff.
The boot version was extremely popular with the coppers, although it would be the late 1970s before "a pair of Docs" became part of standard uniform for the British police forces.
Many officers preferred the black boots but, as they had fancy yellow stitching, they had to regularly colour them black with an extra smudge of polish!
If officers were dealing with leaking petrol at car crashes, or quietly sneaking up on criminals, or flying over fences in pursuit, the Doc Marten — now with its simplified spelling — was just perfect.
It's said that the late Tony Benn, MP, was the first high-profile British public figure to adopt a fine pair of Dr Martens — you can find plenty footage of Benn, leading protest marches, in his 1461 blacks!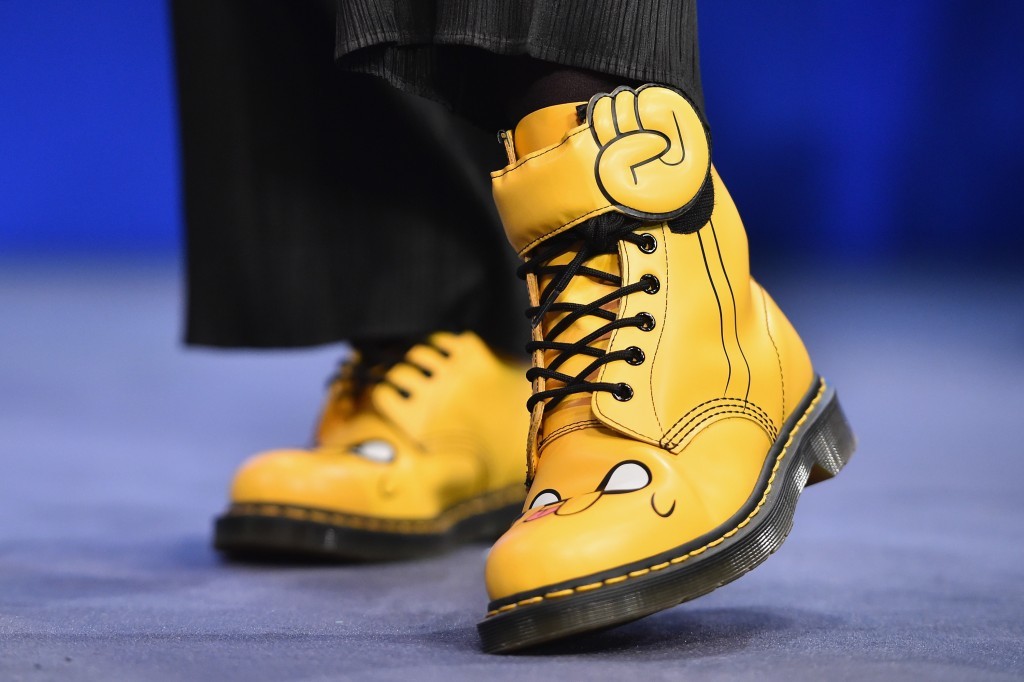 Remember, this was the height of London being the centre of all things fashion, with Carnaby Street, The Beatles, Mary Quant, the Mini and all the rest of it.
But in the late part of the decade, nobody had considered what the, shall we say, rougher elements of British pop culture would choose for their wardrobes.
When the skinheads arrived, Docs sales simply went into the stratosphere!
Cropped haircuts, jeans rolled up, braces, a mean look on the face, maybe a few tattoos — you didn't mess with these lads (and lasses), and those DMs set the whole thing off to perfection.
There have been many myths to grow around the history of skinheads, but it's said that some towns didn't allow anyone with a skinhead to go out and about after 10 at night.
At the football, there was at least one big match where anyone wearing the boots had to take them off outside the stadium before being allowed in, such was the notority of the brand's association with troublemakers.
Pop groups like Slade, who would do so well in the mascara-lined Glam era of the 70s, had started life as bovver boys, with skinheads and the regulation Dr Martens boots.
You didn't tend to see !he Beatles or Stones with them at first, but it's generally thought that The Who's Pete Townshend was the first real established rock star to start wearing them.
Famed for leaping high in the air while knocking lumps out of his guitars in concert, Townshend soon had other rock nobility copying his footwear — and he reckons his Docs saved his life on more than one occasion!
Townshend has spoken about his love of the famous boots, not least because they potentially protected him from getting guitar-induced electric shocks onstage.
In the Punk days of the late 70s, your biker's jacket, Union Jack T-shirt and safety pins would mean very little if they weren't topped off with a pair of Docs, shoes or boots.
The bands who followed them, such as Madness and The Specials — and later still the likes of 90s favourites Blur — were rarely seen wearing anything on their feet but Docs.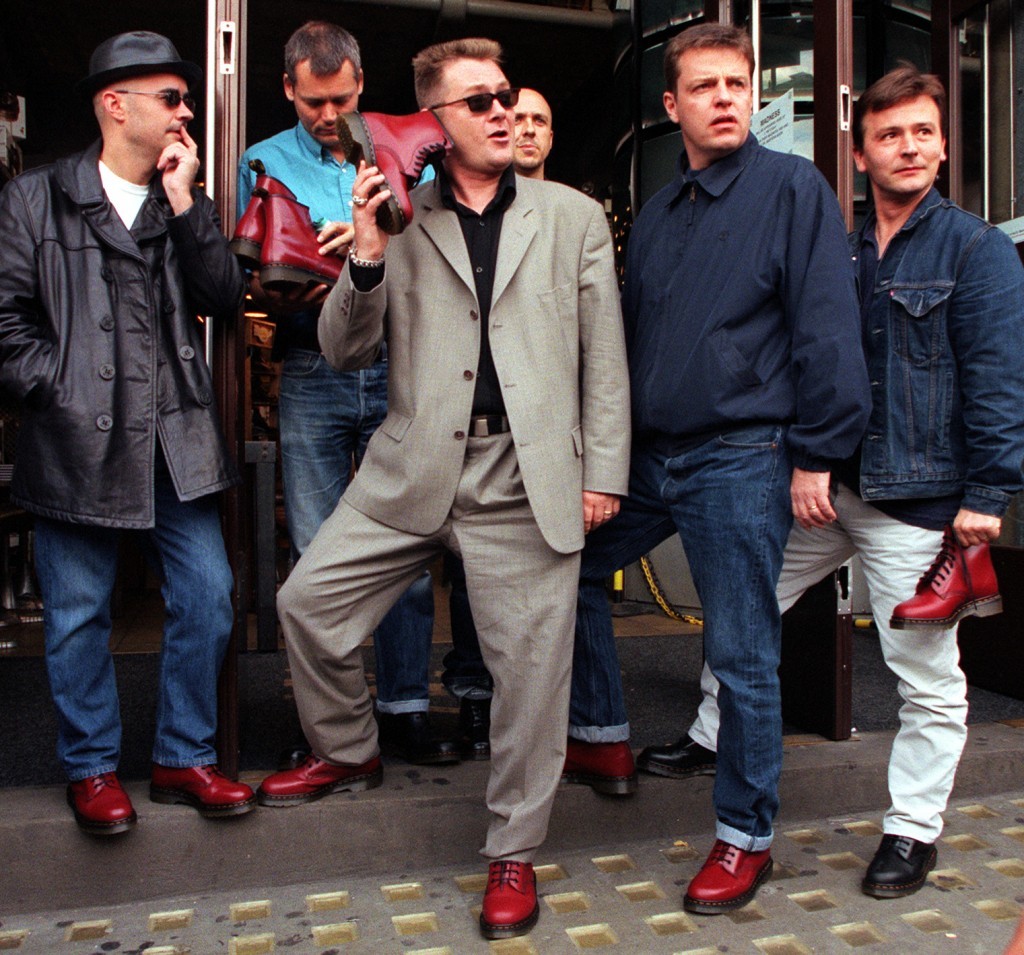 Across the pond, too, Americans found that Britain could offer them something sartorial.
For years, we had been pinching their ideas, from jeans to T-shirts, garish Hawaiian shirts to daft cowboy boots, not to mention aviator sunglasses and white plimsolls.
Now, no self-respecting American author, rock star or actor would step out without his or her Doc Martens, which they'd had specially imported from their beloved England.
They reckon that Patrick Mata, founder of American goth band Kommunity FK, was the first Stateside musician to wear Dr Martens, in 1978.
He sparked a trend over there that, like in Britain itself, has simply never gone away — Americans seriously love their Doc Martens.
Artists like Wayne Hemmings have created works featuring unusual use of DMs, and bikers swear by their comfort and warmth for long drives.
Marching bands in the USA buy them in bulk for the bounce they literally give them.
Miley Cyrus wore a pair of brown Doc boots for her Wrecking Ball video, viewed 778 million times online.
Now, that is what we call a good bit of free advertising.
Sheffield-based Savills, said to be the best barbers in Britain, have a staff who wear their shiny-black Docs proudly.
Even posh chaps in the City can order smart, suave brogue-style Docs, while young girls and boys around the world go to great trouble and expense to order custom-designed, multi-coloured Docs.
The on-off relationship between Prince Harry and Cressida Bonas was in one of its "off" stages again, when a pal pointed out that Cressida felt she was being unfairly pressurised to smarten up her appearance.
The friend claimed to know Cressida was refusing to buckle, proving her defiance by saying: "She's been out recently in her trademark Doc Martens."
Just another incredible tale that shows how far and wide these amazing boots have travelled, all from the idea of a German lad with a sore foot, more than 70 years ago.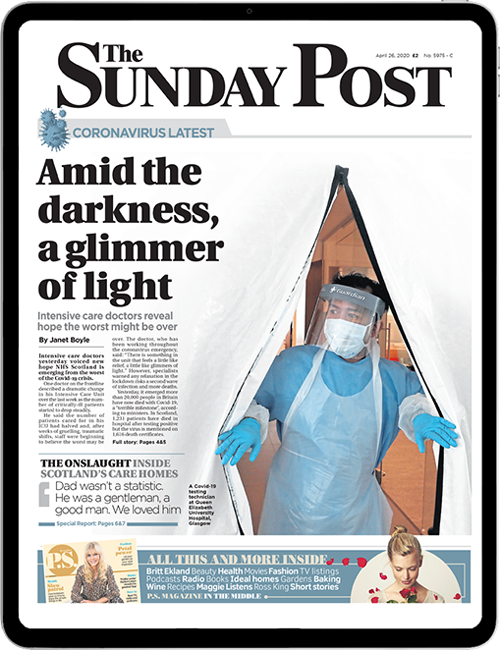 Enjoy the convenience of having The Sunday Post delivered as a digital ePaper straight to your smartphone, tablet or computer.
Subscribe for only £5.49 a month and enjoy all the benefits of the printed paper as a digital replica.
Subscribe