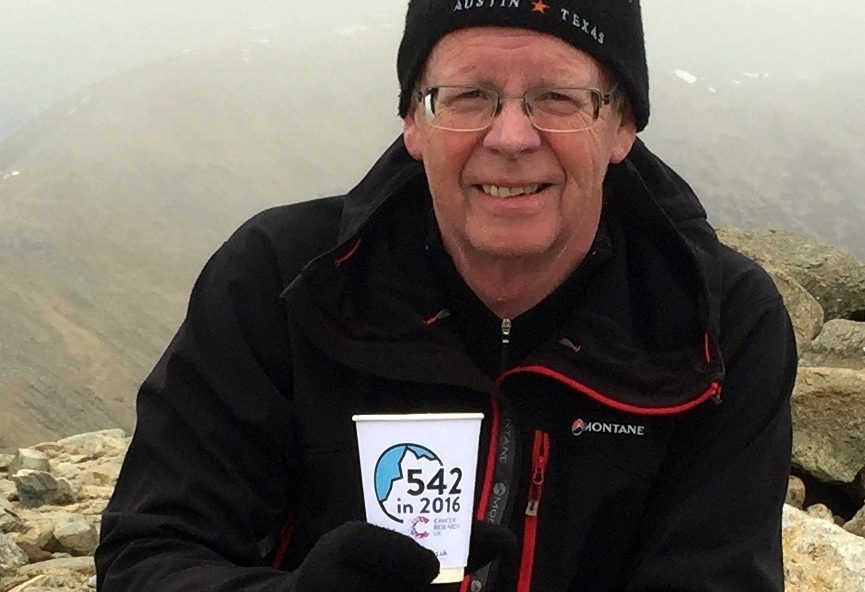 "I'M an expensive man to know!"
So says Bill Honeywell, who admits his friends have had to dig deep into their pockets over the years.
Double cancer survivor Bill, from Clitheroe in Lancashire, has completed an impressive series of fund-raising challenges in the past few years.
And now he plans to climb 542 Lakeland summits — the 541 named in Bill Birkett's book Complete Lakeland Fells, plus Castle Crag — before the end of the year.
"Seven years ago, I climbed all 214 Wainwright Fells in the Lake District for a local cancer charity, the Rosemere Cancer Foundation, in 55 days," says Bill, who turns 64 in September.
"So I thought it was manageable, doing 542 in a year.
"People do sound quite impressed when I say it, but I'm sure I can do it.
"Challenges of this sort seem to have become part of my bloodstream.
"It all started 15 years ago when I rode my bike coast to coast from Liverpool to Goole and decided to ask for sponsorship.
"Since then, I've cycled Land's End to John O'Groats, 4,500 miles around the British coast and much, much more, all for cancer charities.
"My wife Valerie would be surprised if I didn't do them any more."
Bill is happy to make the most of life after cancer.
He says: "First of all, I had the young man's cancer, testicular cancer, which came as a shock.
"What I thought at the time was: 'Hang on, I'm too young to have cancer!'
"It seemed like it was a bit of bad luck having to die before I even got to 30.
"It's something that hits you as such a surprise.
"I wasn't doing anything too unhealthy and you just think: 'Why on Earth has that happened?'
"But you just have to get over it, simple as that.
"I was quite pleased not to die, but the radiotherapy was pretty harsh, and then in 1999, bowel cancer arrived.
"I knew there was something  not right and went to the doctor and he took a sample and sent it off.
"I think that got lost, but you get to an age and level of experience when you decide you're not waiting, so I told him we needed to be doing something.
"You have to be persistent. It doesn't matter how embarrassing your illness is.
"So that was diagnosed and required an operation," reveals Bill.
"Prior to that, I hadn't been doing too many active things, more motorsport in my 30s and 40s, but I spoke to the consultant who said it was going to be quite a big operation, so I thought I'd better get fit.
"That's when I got the bike and got myself cycling," says Bill.
"From then, really, I haven't stopped — I'm doing more physical things and keeping myself active, and I'm really glad that I did.
"It was quite emotional when I realised I had to have such a big operation.
"They said they'd rather remove my big intestine so I'd end up with a stoma at the front and an ileostomy bag.
"I know some people will view having that as a terrible imposition but in practice, it's not a significant imposition at all.
"It's saved my life so I'm happy with it.
"When I got back I thought: 'Well, I'm disabled now so I'd better send off for one of those radar keys for the disabled toilets.'
"But the only reason I ever use those cubicles now is because when I'm out in the countryside on my bike, I can take it in with me and make sure it doesn't get pinched!
"At the time, I thought: 'This is life-changing' but once I got my boots on and got back on my bike, I thought: 'Do you know, it doesn't make a bit of difference.'
"I've just kept on doing — to my wife's despair — these crazy things."
There's a stigma to discussing certain cancers, and Bill adds: "Both of my cancers have been the sort of hidden ones that we don't like to talk about, being British, but I like to encourage people to talk about them.
"I don't wear it on my sleeve all the time, but I certainly don't hide it.
"I remember my dad saying to me: 'I wouldn't be telling people.'
"It's actually up to the individual whether to keep it a secret or not," says Bill.
"I don't want to make a big deal about something which other people might find embarrassing, but I don't feel the need to keep it a secret, either.
"I've got 16 years of bonus life and counting, which is great.
"I certainly ain't planning on giving it up for a very long time yet."
To follow Bill's progress or to support him, visit his website at www.542in2016.org.uk
---
READ MORE
'More evidence of link' between poor children and later cancer risk
Sir Michael Parkinson urges men not to ignore risk of prostate cancer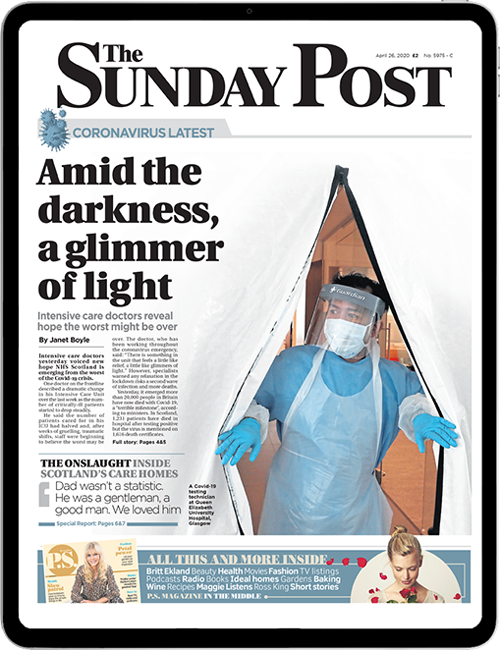 Enjoy the convenience of having The Sunday Post delivered as a digital ePaper straight to your smartphone, tablet or computer.
Subscribe for only £5.49 a month and enjoy all the benefits of the printed paper as a digital replica.
Subscribe