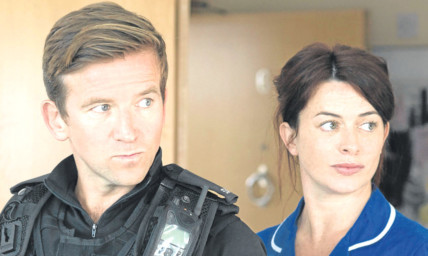 Dean Lennox Kelly reckons a close shave could stop him being seen as a telly bad-boy.
Dean, whose mum is Scottish, is a copper in new BBC drama Frankie and he admits it's a clean-cut change after roles like Kev Ball in Shameless.
"This is good for me because people still like me to play scallywags," Dean told The Sunday Post.
"Either that or half-drunk northern footballer types. Because of Shameless you're in people's thoughts for a certain type of character.
"It's not a bad thing that I can do that kind of role but I'm trying to grow up on telly.
"The first role I ever had was a police officer in Maisie Raine but it's been a while and this was a bit different for a start I had to shave for it.
"I usually hide behind beards so being clean shaven is a novelty."
Dean plays Ian, long-term boyfriend of former Torchwood star Eve Myles who takes the title role in the six-part series set in the world of district nursing.
It's been written by Soldier Soldier creator Lucy Gannon with Scots actor Derek Riddell as a close colleague of the nurse who cares passionately about her patients.
And Dean has nothing but good things to say about sharing a set and screen with Eve.
"She's a breath of fresh air," he enthuses.
"She has great energy and is a real tonic.
"I've never met anyone like her. She's hilarious. In fact, on set it was too much.
"If we started giggling about something they knew they might as well call an early lunch because that was us gone."
Dean's a dad to sons Joe, 6, and three-year-old Gilbert and he admits he misses them during filming.
"You really appreciate what you have at home when you're away.
"I have a blessed life. My wife Eugenie is a full-time mother so I can go out and work, but I try to be around as much as possible."
Dean's mum moved away from Bridgeton in Glasgow when she was 19 but he still has aunts and uncles in the city.
"I love the city but I don't get back as much as I like, it tends to be for something like a funeral outside of family visits," he admits.
The BBC has high hopes Frankie's warmth could be a long-running hit.
"I'd love to do more," adds Dean. "I've done about seven series and only Shameless has survived maybe it's me!"
Frankie, BBC1, Tuesday at 9pm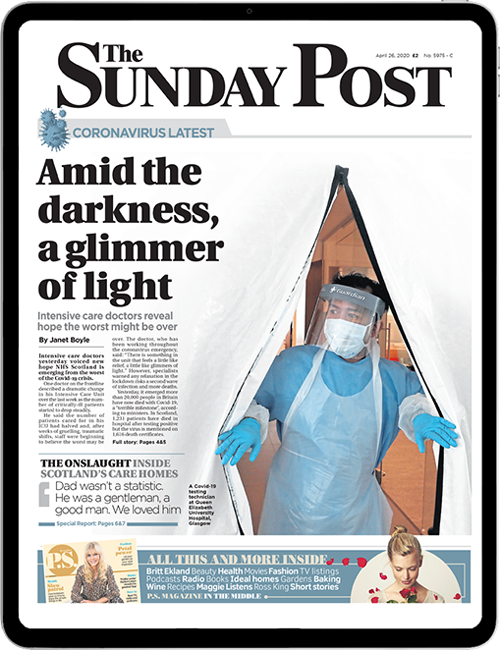 Enjoy the convenience of having The Sunday Post delivered as a digital ePaper straight to your smartphone, tablet or computer.
Subscribe for only £5.49 a month and enjoy all the benefits of the printed paper as a digital replica.
Subscribe