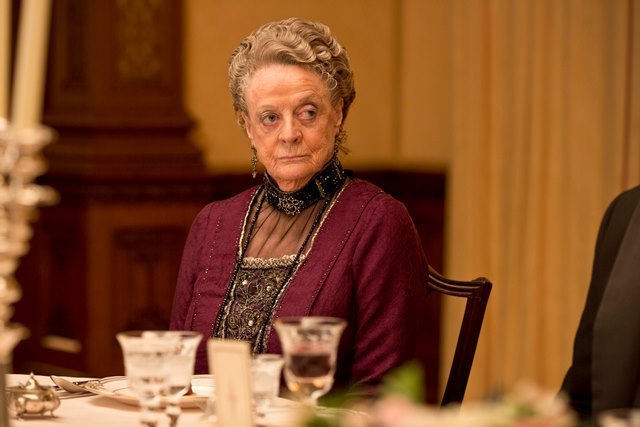 DAME Maggie Smith has admitted that her reputation as being terrifying to work with may well be deserved, though her friends believe she is "a genius".
The legendary Downton Abbey star, who is regarded by many as Britain's finest actress, says she is aware of her notoriety but puts her fear factor down to one thing being scared herself.
She said: "Obviously at some times I have been like that the awful thing is, I'm sort of very aware when I'm being difficult but I'm usually so scared.
"And that's shaming, at the age one is. Because every time I start anything, I think, 'This time I'm going to be like Judi Dench, and it will all be lovely, it will be merry and bright, the Quaker will come out in me'.
"But it never works. Jude has a wonderful calm, it's very enviable."
Now 80, Dame Maggie admitted she still got nervous performing. She said: "When you're young you're just so thrilled to be doing it; of course you're terrified but as you get older it's because you realise how difficult it is to do. When you're young it's excitement and terror. Now it's just terror."To read more about Downton Abbey, click hereShe also said it was the right time for Downton Abbey, now in its sixth and final series, to come to a close. She plays the sharp-tongued Dowager Countess of Grantham in the show.
"It was one of those odd things nobody knew it was going to go careering on as long as it did, and it was jolly exhausting," Dame Maggie explained.
The actress appears as Mary Shepherd in The Lady In The Van, a story by writer Alan Bennett about an woman who parked her van and home outside his house in the late 1960s before moving it on to his front garden, where she stayed for another 15 years.
The tale has been told in book form and on the stage which Dame Maggie also starred in and now director Sir Nicholas Hytner has brought it to the big screen.
Dame Maggie was the only choice for the role of Miss Shepherd, Sir Nicholas and Bennett decided.
Sir Nicholas said: "Her imaginative energy is extraordinary. She's constantly driving herself to do better."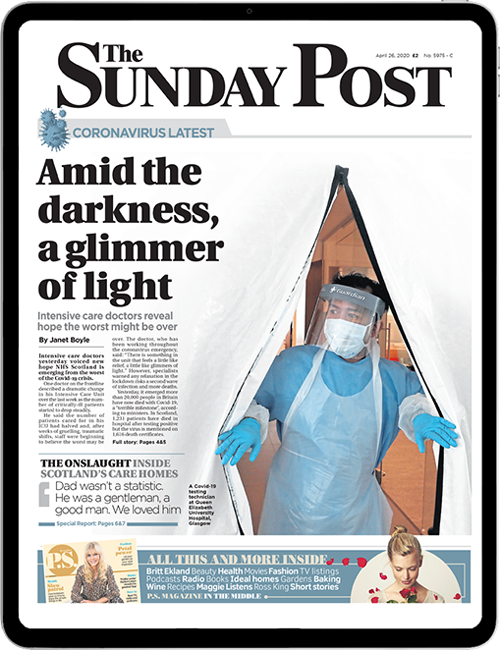 Enjoy the convenience of having The Sunday Post delivered as a digital ePaper straight to your smartphone, tablet or computer.
Subscribe for only £5.49 a month and enjoy all the benefits of the printed paper as a digital replica.
Subscribe