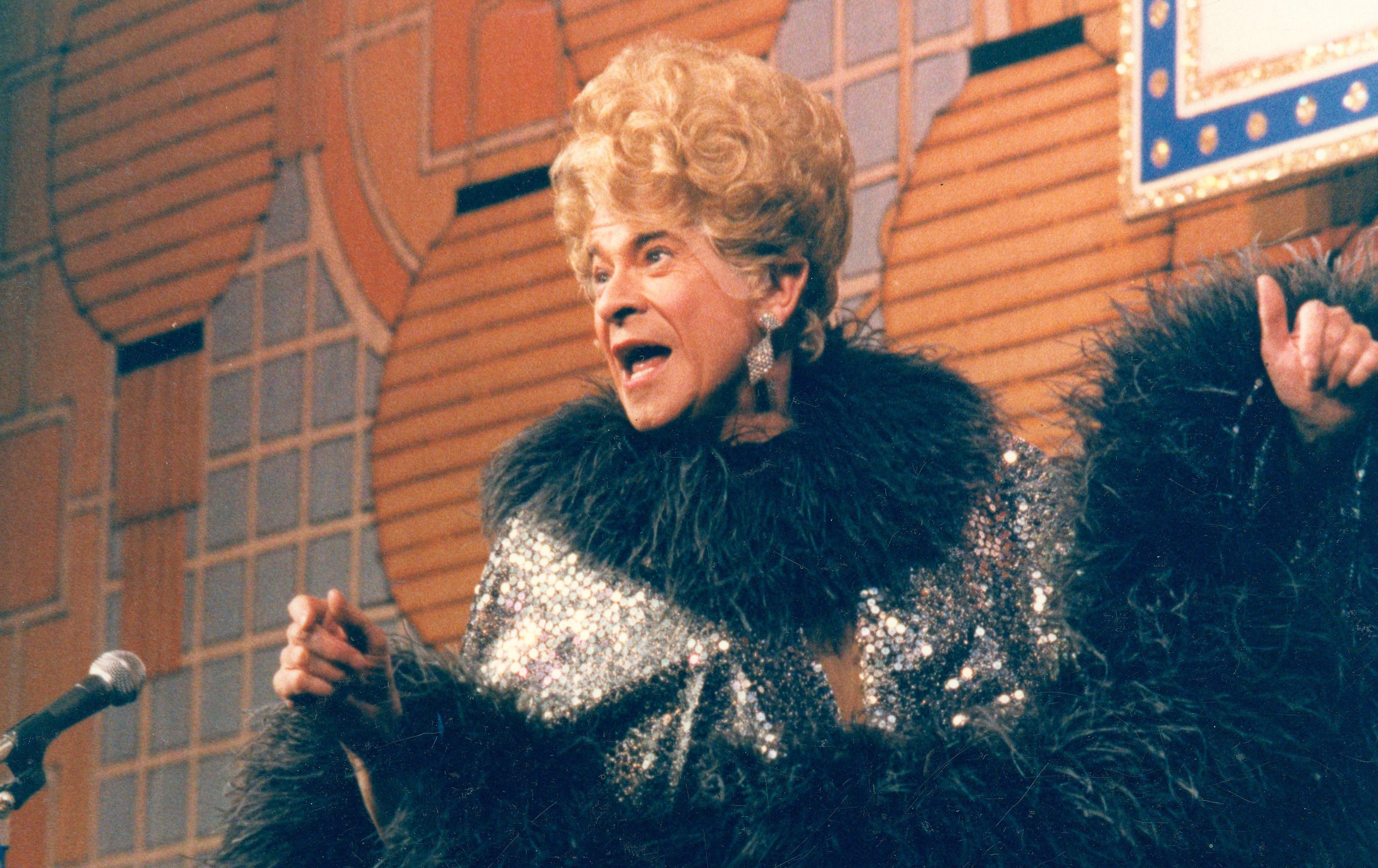 FOR a man who retired in 1991, Stanley Baxter has been fairly busy in recent years.
The comedian, who turns 90 on May 24, might have stepped away from the TV limelight a quarter of a century ago, but the lure of radio proved too strong.
After his BBC Radio 4 sitcom, Stanley Baxter and Friends proved a hit on his return from self-imposed exile in 2004, he made six series of The Stanley Baxter Playhouse and five radio plays in the Two Pipe Problems series, first with the late Richard Briers and then Geoffrey Palmer.
Baxter said: "It kept me acting, which I miss, and I love doing radio because I began with that and I'm finishing off in radio, so it's been a complete circle."
Born and brought up in Glasgow's West End, Baxter was groomed for a career on the stage by his mother, and began as a child actor in the Scottish edition of the BBC's Children's Hour.
And he honed his thespian skills further during National Service with the Combined Services Entertainment Unit, during which time he struck up an enduring friendship with fellow squaddie Kenneth Williams.
A spell in the theatre led to radio work, and then to television, where The Stanley Baxter Show ran on BBC1 between 1963 and 1971, before Baxter switched to ITV for the next decade.
The shows attracted huge audiences, as did his regular hour-long specials, known for their extravagant — and expensive — production values, becoming staples of our Christmas and New Year viewing.
Indeed, it's showbiz legend that he was sacked by two TV channels because they couldn't afford his lavish song-and-dance routines.
Both times, the man handing Baxter his P45 was John Birt, who told the Scot: "It's not that we don't like your work, it just all costs so much."
His last TV series saw him star as Mr Majeika, in a children's show about a magic teacher, but Baxter later admitted he'd wanted to retire as soon as his one-hour spectaculars had been axed and that the move to children's TV was "purely financial".
He retired in 1991, and said: "If you care, it puts great stress on you and that's why I retired.
"It was becoming more stressful than fun and when that happens, it's time you jacked it in.
"There are people who have got no nerves at all and they're not very good.
"I remember Dickie Henderson once being asked: 'Are all comedians psychopaths?' and he said: 'No, no, not true. Only the good ones.'"
A staple of Baxter's programmes right from the days of his 1960s BBC Scotland series was Parliamo Glasgow, an affectionate spoof of the Beeb's early ventures into language education programmes such as Parliamo Italiano (Let's Speak Italian).
Written together with Glasgow journalist Alex Mitchell, they started out with Baxter as a patronising scholar visiting Glasgow and explaining the local dialect to the viewers.
He'd address the audience in broad Glaswegian tones, and then put on a plummy, posh voice for the "proper" explanation of what had just been said.
One memorable scene saw him ask a local market trader, "Zarra marra onna barra, Clara?" which was translated as: "Is that a marrow on your barrow, Clara?".
Baxter also introduced the Glaswegian word "sanoffy" to the wider public as in "sanoffy caul day" — "It's an awfully cold day".
He's also a great impressionist, hardly surprising considering he started out aged seven doing Harry Lauder and Mae West on stage.
His Noel Coward was note-perfect and he loved putting on great send-ups of Hollywood classics.
Baxter played with the great and the good of the entertainment world, including Bing Crosby's final Christmas special taped just before the crooner's death in 1977.
Our Stanley played multiple roles including Charles Dickens and in one sketch — opposite a cracking-up Crosby — the ghost of Bob Hope's court jester ancestor.
Baxter's had a wonderfully-full life, but we won't be hearing his side of things hopefully for a few years yet.
He's written his autobiography but when he was told the publishers had arranged a tour to promote it, he insisted it be "published after my demise".
A private man, he said: "I can't imagine anything more horrible than to have to go to all these cities and be asked questions, not all of them may be kind.
"I can't stand it. And I'm not doing it."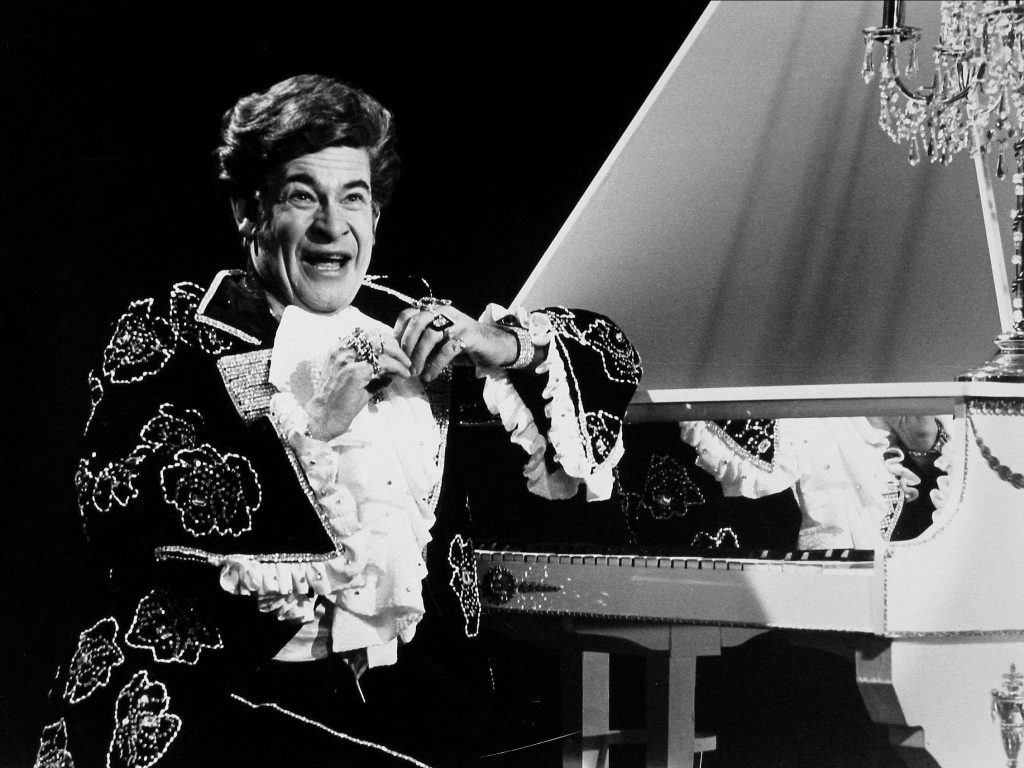 Stanley's Duchess enraged Mary Whitehouse
IT'S entirely appropriate that Her Majesty the Queen and Stanley Baxter turn 90 in the same year.
That's because one of Baxter's best-loved characters was Her Grace, the Duchess of Brendagh — a barely-disguised impression of the monarch.
The name came from a 1971 item in Private Eye saying the Queen was known as Brenda to her below-stairs staff.
"Herself", as Baxter called her, made her debut on The Stanley Baxter Picture Show the following year complete with trademark large handbag and pastel outfit.
It was considered controversial at the time and TV campaigner Mary Whitehouse was particularly enraged by Baxter's version of the Queen's speech: "A Broadcast For Guy Fawkes Day".
Once a fixture of the festive TV schedules, Baxter was tempted back in 2008 for a one-off Christmas Day special for ITV despite "semi-retiring" almost 20 years before.
"I didn't think I would ever be doing this kind of thing again," he admitted at the time.
Baxter suggested a retrospective of his television career but the commissioning editor insisted he wanted him to reprise his most famous role — the Duchess.
"I said: 'Oh, no, not into drag again!'" admitted Baxter.
"But he said: 'Well, they'd love it' so I took a deep breath and said 'OK.'"
For inspiration, he watched the previous year's Queen's speech in which HM had got out and about.
"I thought: 'What is the downmarket equivalent of that?' so I got out and about as the Queen, too, round her 'kingdom' from Glasgow to Cardiff," Stanley recalled.
Ah, dear old Duchess — long may she reign!
---
READ MORE
Scotland's 100 Iconic Moments: Stanley Baxter's Parliamo Glasgow
Dame Shirley Bassey says she still feels 'so young' as she heads for her 80th birthday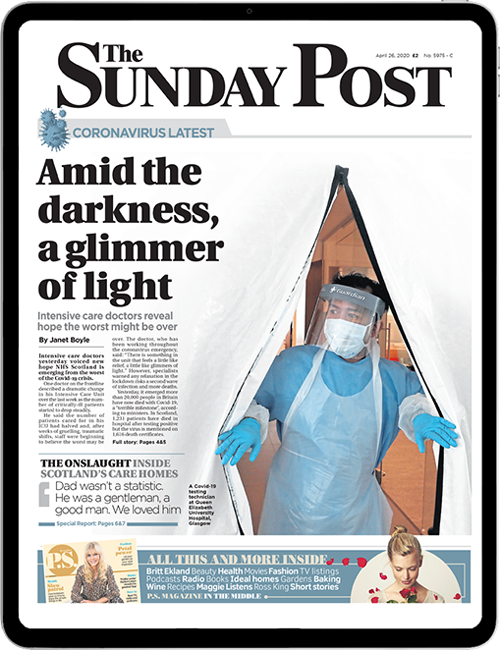 Enjoy the convenience of having The Sunday Post delivered as a digital ePaper straight to your smartphone, tablet or computer.
Subscribe for only £5.49 a month and enjoy all the benefits of the printed paper as a digital replica.
Subscribe