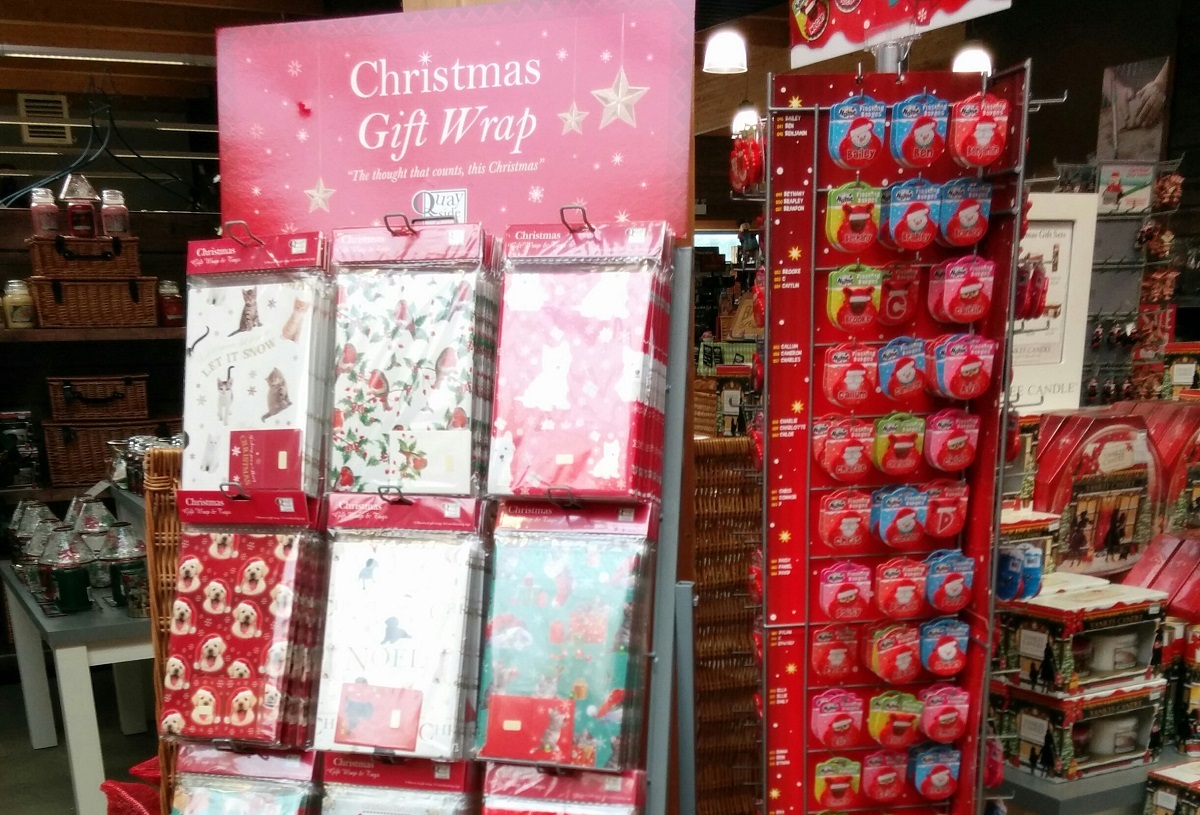 YULE never believe it, but the race for Christmas sales is underway even though it's only just finished AUGUST.
There are still more than 100 shopping days to go, but that hasn't prevented a host of big name retailers flooding shops with festive displays. It's the earliest start to the season ever. Dobbies stores are packed with Christmas candles, wrapping paper, cards and decorations. Card Factory stores have started selling cards, bags and wrapping paper. The so-called "Christmas creep" has split opinion, with many claiming that summer, when people are still packing away the sun tan lotion, is far too early. MSP Christine Grahame said: "Parents will have to put up with the pester power of their children. Kids will think Christmas is tomorrow but they'll still have four months to wait."
Leigh Sparks, professor of retail studies at Stirling University, said Christmas goods now appear earlier and stay longer. And, surprisingly, he thinks the trend is more widespread in Britain than the US. He said: "Christmas stuff in the US never appears before Thanksgiving Day but we don't have that in Britain. "There is also a readiness by shoppers to buy things straight after Christmas, so shops keep items on sale longer.
Professor Sparks said Christmas items account for a "phenomenal" part of retailers' sales each year, making them keen to begin sales as soon as possible.
He said: "If all their sales come later on they'll get nervous. The earlier they can get purchases in the bag the better.
"Also, there's some evidence consumers value it as it lets them spread out the cost of purchases."
Is it too early for Christmas shopping? Yes! It's far too soon! No – there's bargains to be had!While many bemoan the practice, some shoppers start thinking about Christmas months in advance.
Research shows a third of people begin their Christmas shopping in September.
Christmas sales are worth a staggering £70 billion to the UK economy.
The potential rewards mean retailers put huge amounts of time and energy into cashing in on the festive season, planning their strategy months in advance.
One man who is heavily involved in helping shops prepare is Graham Sweet.
His firm, Graham Sweet Studios, makes polystyrene props for in-store, window and retail displays.
He said: "Some shops start planning their Christmas displays in December a whole year before they will use them."
However, some shop owners claim customers and staff enjoy seeing Christmas stuff on sale.
Amy Matthews, a store manager for Card Factory, said: "Lots of our customers like to spread the cost, so we make sure we launch our Christmas ranges in plenty of time.
"They seem to be going down very well with customers and the staff are getting into the Christmas mood."Yule view For: Andy Park
The electrician, dubbed Mr Christmas, loves Christmas so much he celebrates it every day (Ben Birchall / PA
CHRISTMAS only comes once a year so as far as I'm concerned shops should start selling stuff in June.
Everyone loves Christmas so if we start getting ready in June we can really enjoy it when it comes around.
And what's better than hearing a great Christmas song? Nothing. I'd love it if they started playing them in September.
I'm always on the lookout for Christmas stuff being sold.
If I see something I like, such as an outrageous decoration, I buy it straight away.
I love Christmas. I've celebrated it every day since 1994 and eaten 6,622 turkey dinners in that time.
People who get worked up about shops selling Christmas stuff in summer need to loosen up.
Christmas comes once a year. Let's start celebrating it long before it gets here. It makes us feel good. We should have more of that feeling.
If everyone celebrated Christmas the way I do the world would be a happier place.Against: Rev Colin Sinclair
Church of Scotland minister, loves Christmas but feels it should be celebrated at the right time.
I LOVE Christmas, the traditions and tinsel, the festivities and fun, carols and cards, family and food. But let's celebrate it at the right time. Too much of anything spoils it.
Starting Christmas too early makes it a marathon and not a sprint, a threat not a joy. It leaves us tired, cynical, feeling flat.
How many of us have got our children, when small, worked up about our summer holidays? We paint pictures in their mind of what lies ahead. Then we set off only to hear the dreaded words "Are we nearly there yet?"
From then on it is all hands to the pump as the adults try to entertain and distract the children.
"Not far now" we say but it is. Our words become paper thin and as time passes the magic carriage to paradise becomes a prison from which there is no escape.
So the Church takes four weeks rather than four months to prepare for Christmas and calls that season "Advent" which means "coming" as we look forward to the coming of God's son, Jesus, into our world.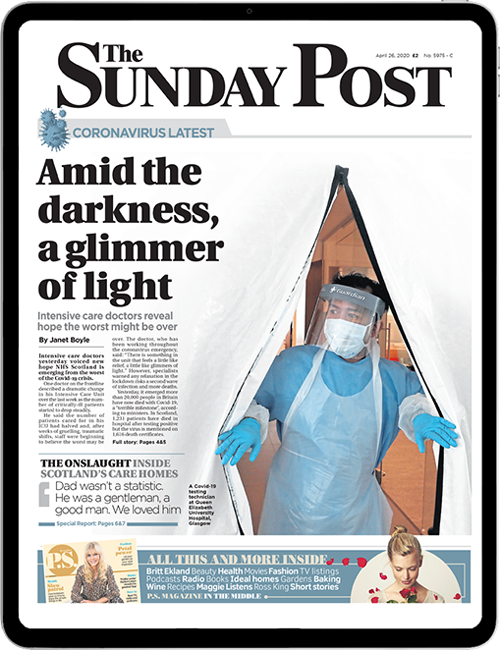 Enjoy the convenience of having The Sunday Post delivered as a digital ePaper straight to your smartphone, tablet or computer.
Subscribe for only £5.49 a month and enjoy all the benefits of the printed paper as a digital replica.
Subscribe