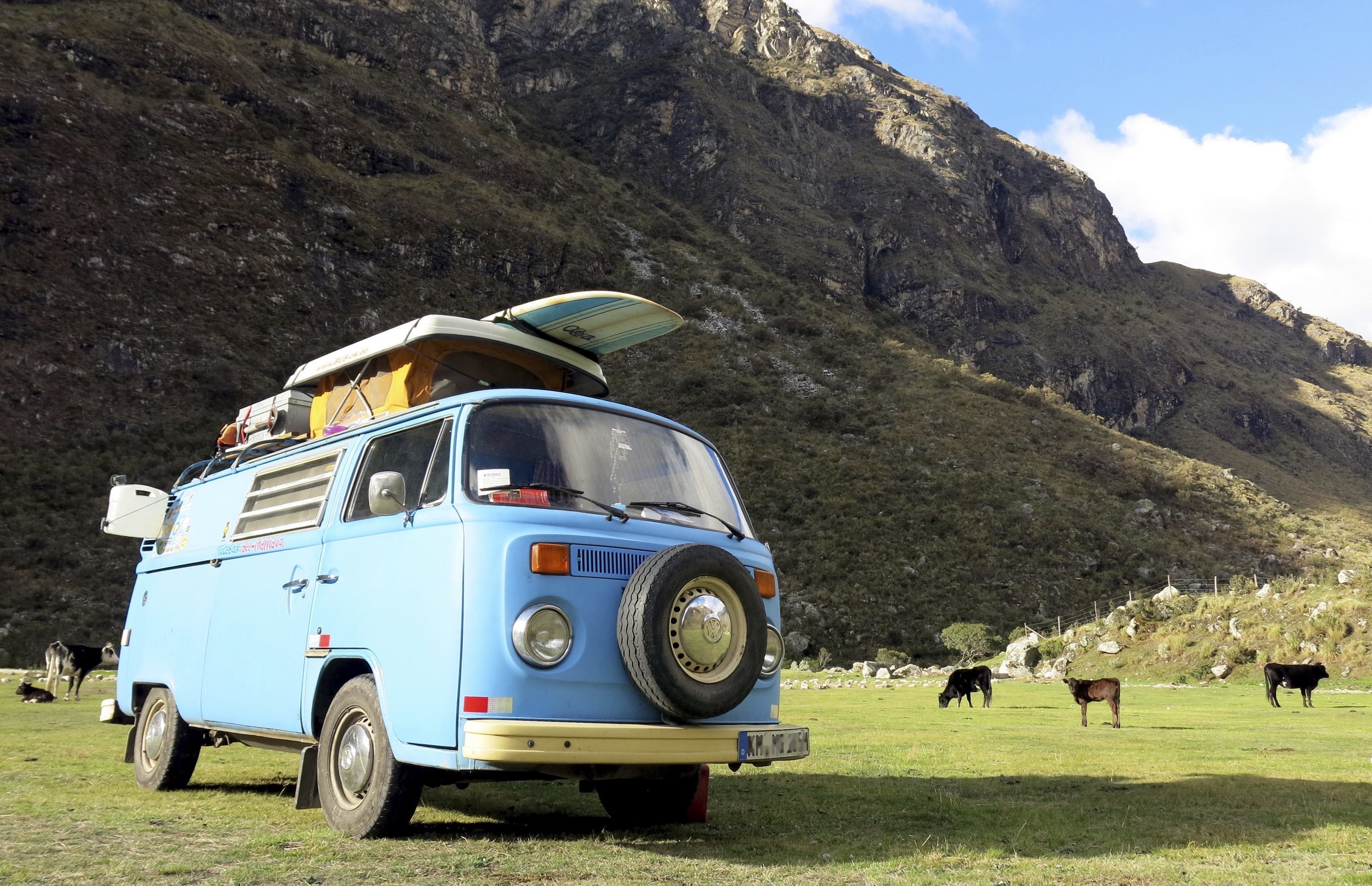 IT was an icon of the '60s, a carefree, hippy way of motoring around the country, stopping for the night by the roadside in front of stunning views.
Now the campervan is making a comeback, growing even faster than the boom in family camping. But far from the "turn on, tune in, drop out" vibe of 50 years ago motor homes are being sold for six-figure sums, close to the average house price and containing everything from gas hobs to wine coolers.
After camping moved from basic fly sheets to yurts, pods and teepees, campervans are taking glamping to another level, feeding a growing
love of staycations.
Kevin Lafferty, of Forestry Commission Scotland, said modern campers were looking for a more comfortable way of enjoying the outdoors.
He said camping was still extremely popular, but added: "Customers now have a higher level of expectation of the type of services which would be provided…so they may look elsewhere.
"There has been a significant increase in the number of motorhomes and requests for provision for them, not just for us but other land managers – that is an emerging market.
"How people use the outdoors and stay overnight is changing and some of the emerging site managers and providers are providing different opportunities now.
"We work closely with other land managers and we have seen in areas like Loch Ness that there are a lot more motorhomes than there were five or ten years ago.
"And the sites are more geared up for that in terms of power being available and other facilities so that they can get rid of waste etc.
"That is meeting a demand and they see it as a business opportunity as well."
Mr Lafferty said camping was by no means a thing of the past and sales of tents had gone up "significantly" with one of the main causes being a rise in music festivals "which has introduced a new audience to camping".
He added: "The other thing is the provision of more 'glamping' – yurts, camping  pods,  wigwams and teepees – there are a lot of families turning to that now."
But the real growing market is campervans and motorhomes.
At the luxury end of the market motorhomes can cost more than £100,000.
For that you get double beds, leather sofas, a television and a fully equipped kitchen with fridge, freezer, oven and gas hob – even a wine cooler to enjoy a perfectly chilled glass.
National Caravan Council director general John Lally said: "We believe strong demand for motorhomes will continue for the foreseeable future.
"As manufacturers increase production capacity and build even more attractive and innovative products that can be used year-round, consumers will keep being drawn to the motorhome proposition.
"Staycations are due to have another good year too, boosted by the preference to take shorter breaks.
"Whether it's a last-minute weekend away, supporting an outdoor activity like mountain biking, or indeed the longer annual summer holiday, motorhomes make it all possible."
A sharp rise in holiday prices after Brexit, made worse by a weak pound, has also encouraged more people to opt for a holiday at home.
Fears over terror attacks have also made many people unwilling to leave Britain. Bookings for Egypt, Turkey, Brussels and Paris have dropped after they were targeted by extremists.
So far this year, a record-breaking 7.3 million Brits have chosen to holiday at home rather than go abroad.
Norfolk and Yorkshire are said to have seen the biggest increase in bookings.
A spokesman for the Camping and Caravanning Club – which runs 108 sites and certifies another 1600 – said tent camping was an integral part of its membership but added: "The Club saw an increase of around 2% compared with in tent campers on its club sites from 2014 to 2015, but an increase of 7% in campervans and motorhomes over the same period."
The hippy culture icon that came about by chance
THE Volkswagen Type 2 is seen as the grandfather of campervans.
It came about by chance in 1947 when Dutch importer and car salesman Ben Pon walked across the grounds of the Volkswagen factory in Wolfsburg and saw a flatbed wagon that was being used to transport heavy parts.
The device was based on the chassis of the VW Beetle.
Pon – who died in 1968 – sketched out a design based on the clever contraption for a modern people carrier which later caught the imagination of VW bosses.
After testing, the campervan went on sale in 1950, becoming an immediate hit across austere post-war Europe.
In the 1960s it became an embodiment of the "hippy" culture – with vans decorated in flower power designs as they were taken to festivals across Europe and the US.
Because of their cool, iconic image Type 2 vans still command good prices.
A white 1978 version that has covered 111,725 miles is currently being offered on Gumtree for £13,999.
A blog on the enduring appeal of the campervan by writer Em Kuntze suggested Type 2 owners enjoyed a "freewheeling" lifestyle.
"The campervan conjures up thoughts of lazy beach days, minimal responsibilities, sand between the toes, surfboard under the arm and the freedom to roam," she wrote. "Sure, we could pack up the car and do the same, but somehow the campervan is different."
Freedom of the open road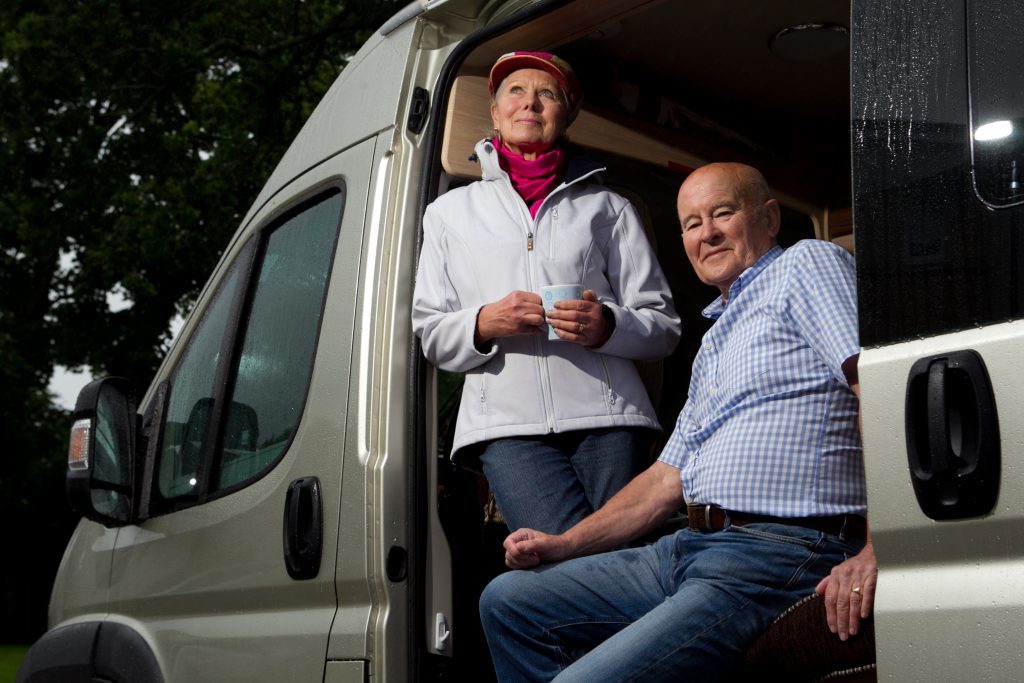 DEVOTED camping couple John and Penny Cawley picked up the motor home bug after they hired one while on holiday in New Zealand in 2000.
They have since owned two motor homes after buying their first in 2006 and have toured the UK as well as Ireland and Europe.
They tend to go on holiday in their treasured Auto-sleeper Kemerton XL twice a year in the UK and once a year in Europe.
John, 75, of Cardross, Argyll, said: "It gives you tremendous freedom when you are on the open road.
"We absolutely love it.
"We belong to the caravan club and so use some of the great sites they have in the UK.
"Our favourite place to go in it in the UK is Yorkshire.
"There are also two great sites outside London. We stayed there when the Olympics were on."
---
READ MORE
Take Britain's highest road to the blissful sanctuary of Applecross
Author delights in writing novels on the road after buying campervan changed her life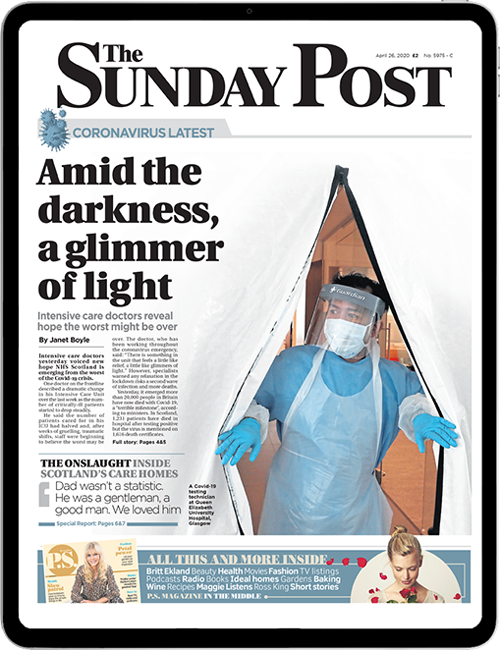 Enjoy the convenience of having The Sunday Post delivered as a digital ePaper straight to your smartphone, tablet or computer.
Subscribe for only £5.49 a month and enjoy all the benefits of the printed paper as a digital replica.
Subscribe