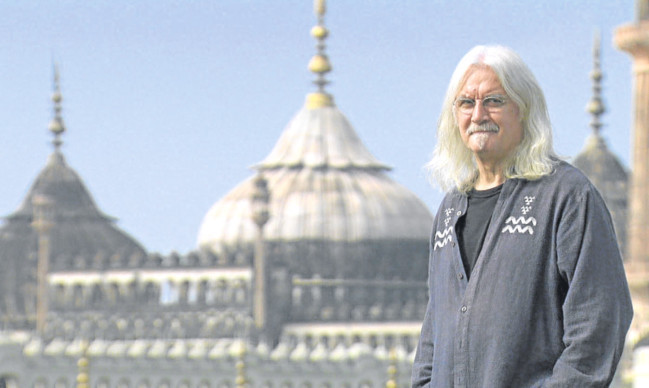 Billy Connolly has told of his shock at discovering he is part Indian.
The Scots comedian uncovered his family history while filming TV's Who Do You Think You Are?
He learns about military bravery, drunkenness and family tragedy during the hugely popular genealogy programme. But his biggest shock is finding out his great-great-great grandfather married a 13-year-old of Indian heritage.
Records show she was born in 1832 and they wed in 1845.
"That can't be right, surely?" said Connolly as he perused the ledger. "God almighty, that's really shocked me.
"I'm absolutely astonished to find that my great-great-great grandfather married a 13-year-old girl. It's playing havoc with my mind."
The remarkable revelations come in the penultimate episode of the BBC One show, set to be screened on October 2.
The star, who was diagnosed with Parkinson's and operated on for prostate cancer last year, is left shocked and emotional by the plight of his great-great-grandfather Daniel Doyle.
He served with distinction as a gunner in the Royal Horse Artillery, based at Wellington Barracks in India in the mid-19th Century.
But after making the 6000-mile trip to the former colony, Connolly finds that County Wicklow-born Doyle, having initially been made corporal, finds himself court martialed after hitting the booze.
"I think he'd be good fun by the sounds of him," says the comedian before learning his relative ended up in hospital being treated for alcoholism and syphilis.
"Dirty b*****!" exclaims Connolly.
It looks as though his relative finds salvation after marrying wife Margaret and latterly moving to Scotland. But the family ended up near destitute, applying for poor relief. A clearly moved Connolly struggles to speak as he takes in the plight.
"I'm sad. I wanted him to do better than that. What a shame, what a terrible tragic end to his life. I'm depressed about the whole affair."
While Doyle didn't see military action, Margaret's father John O'Brien was caught up in the bloodiest of battles at Lucknow and Cawnpore, in the north of India.
The private in the 1st Madras Fusiliers was part of a force that just failed to save a party of British women and children being slaughtered at Cawnpore during the country's Great Rebellion of 1857.
"It must have been nightmarish," says Connolly, learning of the brutal retaliation meted out by the British Army.
Suspects were forced to clean up the blood of the victims with their tongues before being summarily hanged.
O'Brien was then involved in a historic siege at Lucknow, being badly wounded in the shoulder during the carnage and winning a bravery medal in the process.
"It must have been terrible for him, having seen the massacre at Cawnpore and wondering what was happening to his wife and two children."
He is then taken aback when told how O'Brien married 13-year-old Indian Matilda.
According to Alex Graham, the Scots creator of Who Do You Think You Are?, Billy Connolly inspired the show. However, it took him a decade to get him on it.
Connolly's new film What We Did On Our Holiday is released on Friday and he's set to start a 21-date concert tour in Aberdeen later this month.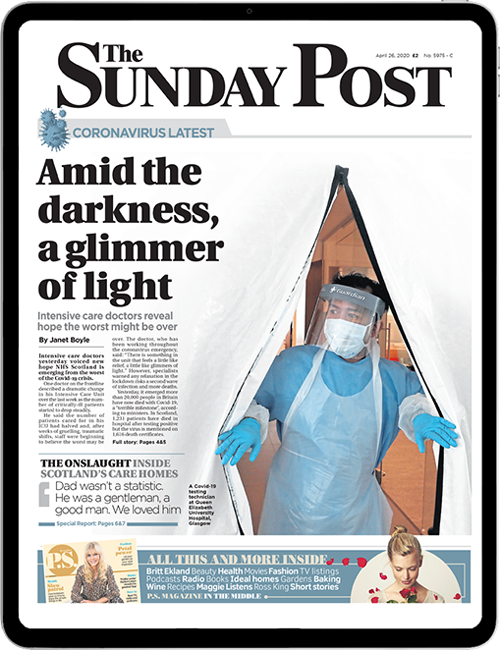 Enjoy the convenience of having The Sunday Post delivered as a digital ePaper straight to your smartphone, tablet or computer.
Subscribe for only £5.49 a month and enjoy all the benefits of the printed paper as a digital replica.
Subscribe