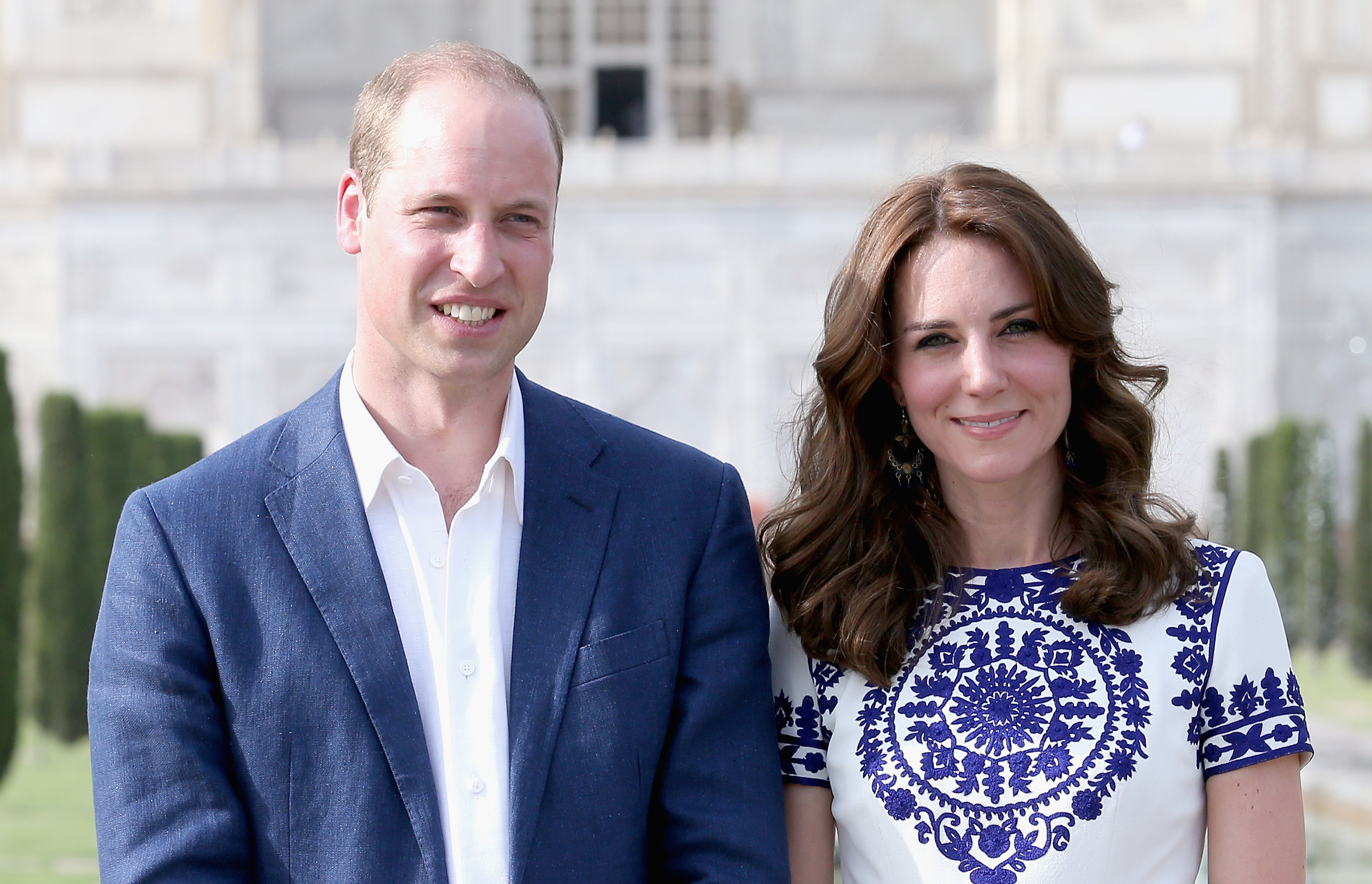 LAST week, the Duchess of Cambridge inadvertently let slip her pet name for husband William.
Kate, 34, accidentally blurted out the name while she and Wills, 33, chatted to landscaper Charlie Albone at the Chelsea Flower Show.
Mr Albone told the prince that the plant was one of his prized Buxus, and Kate exclaimed: "Babe, we've got those."
Was that sweet evidence of their loving relationship… or enough to make you ask for the sick bag?
Here, two of our writers debate whether it is ever acceptable to call someone Fluffy-Wuffy-Kittencakes or if that kind of thing should be banned by law.
---
Ali Kirker: Sweet talk leaves a bitter taste, so shut up and do the dishes
THE Duchess of Cambridge has got everyone talking by calling her husband Babe.
First of all, zero marks for the most spectacularly unoriginal nickname ever.
Kate, couldn't One have come up with something a bit more fitting for the heir to the throne?
Like, erm, Dukey, perhaps?
I know. I'm good at this pet names thing.
Babe is in such common usage that I got called it in Greggs the other day.
OK, I think the man was drunk at the time and possibly had a sight problem, but I think it was an attempt at flirting and, at my age, I'll take it.
But really.
Can we all just quit with the pet names for our partners and grow up, please?
They might be fine for your baby, your pets or, at a push, your kids. But only when they're under 16. I know it's great fun embarrassing our children. There is a limit, though.
But for your husband or wife?
Eeeewww. Just no. Make it stop, please.
Maybe I'm just as hard as nails and don't have a romantic bone in my body.
And there's probably something in that, because I told my husband the other night that I'd prefer it if he brought me home a bunch of rhubarb rather than a bunch of flowers.
Well, when was the last time you had a nice daffodil crumble with custard, eh?
But, there's something about pet names that leaves me cold. It's all just so juvenile, so deeply unsexy.
I've never been able to look at a particular colleague in the eye since I heard him on the phone one night telling his wife that her Bunny would be home soon.
And all the while he was eyeing up a girl 20 years younger than him.
And there's only one thing worse than pet names.
The fluffy-wuffy, baby-waby, coochie-woochie voices that go with them.
Come on, girls, don't tell me your husband speaking like a giant, overgrown toddler and calling you wobbly bum leaves you a quivering mass of desire or even simply increases your affection for him.
Admit it. When he starts that nonsense as you're peeling the potatoes after a hard day, you're silently fuming that matey isn't exactly an Adonis himself these days.
And that if he doesn't stop with that stupid baby talk you're going to end up doing something regrettable with the potato peeler.
It's even worse when women have pet names for their husbands.
I may have called my husband many a dodgy name in the middle of a marital "debate", but none of them could exactly be classed as a pet name!
So husband, if you're reading this, what can I say?
Er, I love you really… babe!
---
Cuteypie Bunnyfoofoo: Pet names are fine in private… isn't that right, monkey boy?
IT could have been worse. So, so much worse.
Calling the future king Babe was surprising, but in terms of embarrassment factor it was pretty tame.
On The Sunday Post Cringe-ometer™ it barely registers a 4.3.
Imagine if Kate had really let rip.
Crowny-Wowny-Poos or My Widdle Biddy Baby Monarch or Scrumptious-Kingy-Bumbum-Honey?
Wills would have to file an abdication request and go off to live in humiliated anonymity in a council estate in Bathgate.
Seriously, you can't have a head of state called King Willsy-Woo-Woo-Muffin. There would be a full-blown constitutional crisis.
But for the rest of us – the common peasants – daft but endearing names for our sweethearts are unlikely to make the news or lead to the downfall of the monarchy.
It's all a matter of context, in my opinion. Where and when the pet name is deployed.
In the privacy of your own bedroom, kitchen, garden shed – acceptable.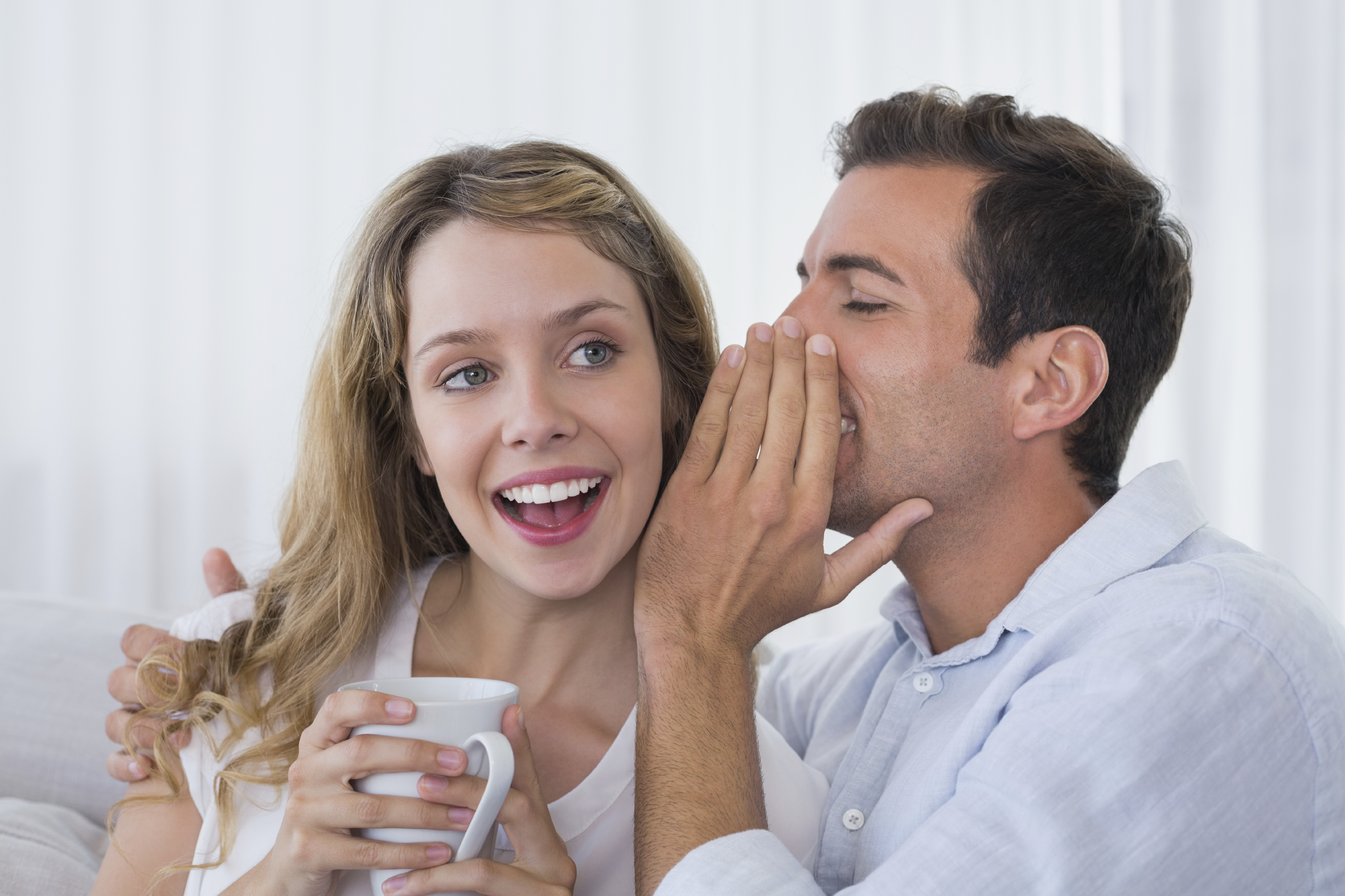 At a busy supermarket checkout, during an important meeting, on live television – unacceptable.
There's nothing wrong with those sweet, private names that show you love each other and trust each other enough to use silly monikers you'd never allow anyone else to use.
But letting loose with a My Bubba-Boy Jellykins in front of your mates in a crowded pub is to be discouraged at all costs.
Someone I know, who shall remain anonymous in case of legal action and/or threats of violence, has a lovely pet name given to him by his girlfriend.
Happily for the rest of us she regularly calls him it when we are listening.
I'll be honest, he has never struck me as a Poopy, but if that is how she sees him then that's perfectly reasonable.
And of course we're laughing with him… not at him.
The nature of the pet name also has a bearing on how welcome it is.
According to a survey I came across from a couple of years back, names such as gorgeous, beautiful and pumpkin are liked while sweetcheeks, snookums, babycakes and pudding are hated.
I did a straw poll of pals and discovered a few blokes whose partners have no pet names for them, a couple of Honeys and Sweeties, one Monkey Boy and The Beard.
Most of the men I spoke to said that while they are fine with the names, and even like them, they live in perpetual fear of their mates finding out, which is why it was probably a bad idea revealing them to a journalist, eh Monkey Boy?
So the moral of the story is, go to town on the lovey-dovey names behind closed doors, but keep schtum in public.
What's that? You want to know what my wife's pet name is for me?
Well, it's…
Awwww, would you look at that – I seem to have run out of space. What a shame.
---
READ MORE
POLL: Will you watch the new Ghostbusters film?
Would you buy the £299 Dyson hairdryer?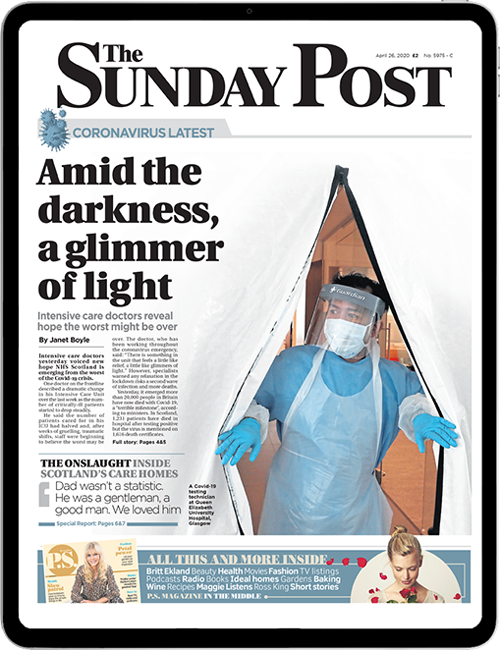 Enjoy the convenience of having The Sunday Post delivered as a digital ePaper straight to your smartphone, tablet or computer.
Subscribe for only £5.49 a month and enjoy all the benefits of the printed paper as a digital replica.
Subscribe