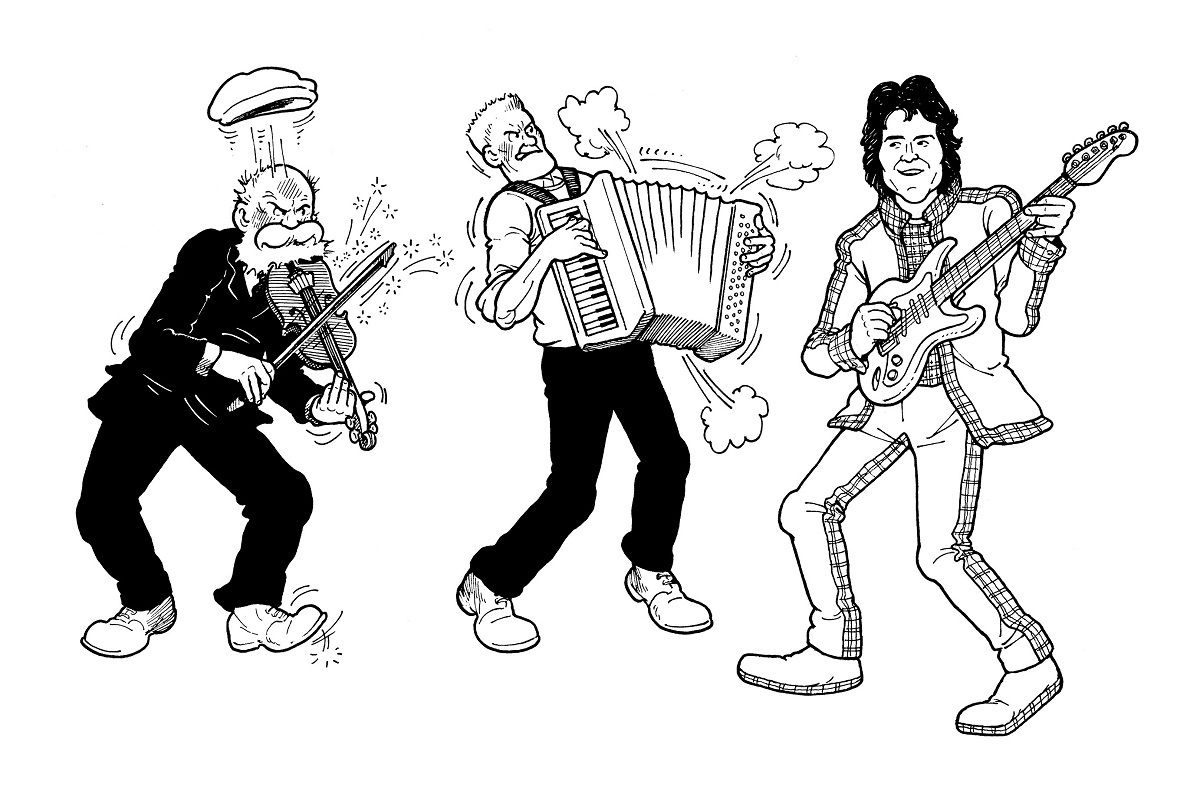 FORGET music battles like Blur v Oasis, Rod Stewart v the Sex Pistols and Rage Against the Machine v X Factor.
Because two of Scotland's most iconic brands The Broons and the Bay City Rollers could soon be going head to head in a new chart war.
Scotland's favourite family releases The Broons' Big Braw Party Album tomorrow, which features four CDs and more than five hours of music.
Returning pop icons the Rollers are also working on new material, with a single called Boomerang expected to be released around Christmas.
One man with a foot in both camps is Stuart Wood, guitarist with the Rollers and the mixer of the new Broons album.
"I'll probably have a fight with myself if we end up going head to head," he laughed. "It's been great working on The Broons albums as well as the Oor Wullie one we did last year. He was a great, well-behaved wee boy when he came into the studio to work with us!"
The Big Braw Party Album features four categories Dansette favourites, knees-up, sing-a-long and smoochers and includes songs from Elvis Presley, Roy Orbison, Buddy Holly and even a version of the Rollers' Shang-a-Lang, performed by the MacDonald Bros.Click here to read more about The Broons and Oor WullieGranpaw Broon commented: "It wid be braw if oor album hit the top o' the charts but there are other famous Scottish fowk about tae get their music rolling again the Bay City Rollers are coming back tae the stage.
"So as ye see here, me an' Joe are brushing up oor act."
He added: "A' the family fought tae get their favourite tunes and sangs intae oor Big Braw Party Album and that means it really is a BIG album there's 11 of us, mind.
"Five hours o' marvellous music that shouts out PARTY!
"While it's playing, roll back the guid rug, put the posh ornaments oot o' harm's way and invite the doonstairs neighbours up that's because Daphne gets fair carried awa dancing and she has an awfy heavy foot."
The Bay City Rollers have reformed and are releasing new music (Andrew Cawley / DC Thomson)
This is the fourth Broons CD and the previous releases have all gone gold in Scotland. With nearly 100 songs not featured on the previous albums, The Music Kitchen's Gordon Campbell is hoping for more chart success.
"We have high hopes that it can do even better than the previous Broons albums, all of which have been certified gold for Scottish sales," he said.
"In our view it is the ultimate feel-good fun album and has a totally unique collection of tracks from Andy Stewart to Frank Sinatra." Click here to read more about the Bay City RollersStuart, meanwhile, can't believe the reaction to the Bay City Rollers' comeback.
"It was never meant to be like this," he smiled.
"We only thought we'd be doing one Christmas show and now it's eight, so it gave all of us a shock.
"It's nostalgic and fun, but we've also recorded new material and there will probably be something out for Christmas."
The Broons' Big Braw Party Album is released by the Music Kitchen and is available from all good retailers, or you can buy it here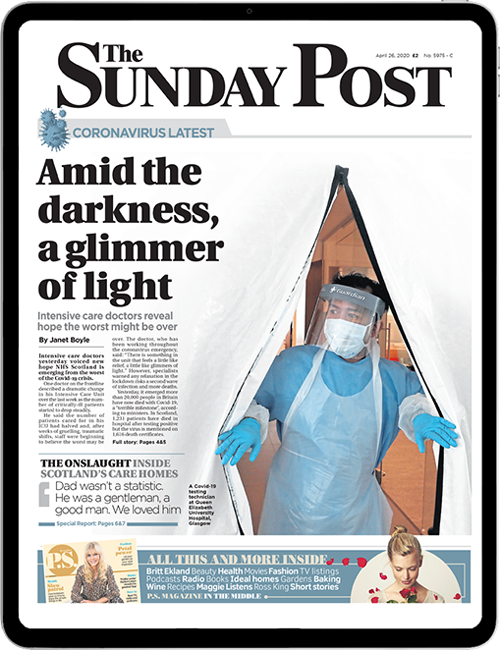 Enjoy the convenience of having The Sunday Post delivered as a digital ePaper straight to your smartphone, tablet or computer.
Subscribe for only £5.49 a month and enjoy all the benefits of the printed paper as a digital replica.
Subscribe