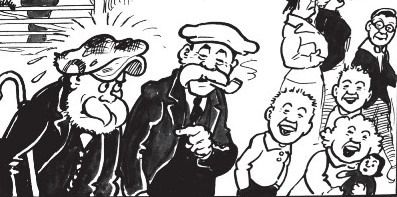 DO you know your bahookie from your bonnie fechters?
What's the difference between pechin' and peuchy?
Would you be black affronted if you caught a someone winchin' with their lumber or would you just gie them pelters?
If you read The Broons on a regular basis you might already have an idea what their rich and varied language means.
But for the uninitiated (or those of a 'south of the Border' disposition) there could still be a fair few unfamiliar outbursts that get you intae an awfy fankle, ye puir wee sowels.
But dinnae be feart!
For, after only 80 years, The Broons have finally released a glossary of their favourite phrases and words to help those struggling to understand their colourful Scots vocabulary.
Here are some of the best with which to impress your friends and family and leave them positively gowpin'!
Daft Galloot:Foolish fellow. Example: "See Superman, he wears Y fronts on top o'his tights, the daft galloot."
Clarty Bunnet:Soiled headgear. Example: "There's nothing mair embarassin' than realising ye've got a clarty bunnet on just afore ye meet the Queen."
Hud Yer Wheesht:Do be quiet. Example: "Hud yer wheesht – I cannae concentrate on my Sunday Post when you're playing the bagpipes next tae my head."
Wee Bauchle:Small, unimposing person. Example: "The online dating site said she was a lovely wee bauchle, but she looks llike PC Murdoch.
Fankled:Somewhat entangled. Example: "Never fly a stunt-kite while drunk. Last time I did I got so fankled it took three polismen tae cut me oot."
Dunfoonert:Flabbergasted. Example: "I have tae say, I was a wee bit dunfoonert when I discovered Great Auntie Senga was a highly-trained CIA assasin."
Black & White Publishing. RRP: £4.99. Available in good bookstores from Thursday 12th November., or you can buy it online here
To read more about our favourite Scottish phrases, click here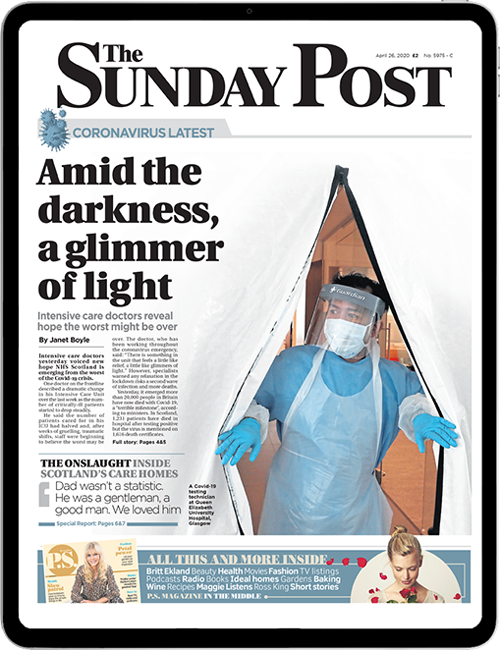 Enjoy the convenience of having The Sunday Post delivered as a digital ePaper straight to your smartphone, tablet or computer.
Subscribe for only £5.49 a month and enjoy all the benefits of the printed paper as a digital replica.
Subscribe