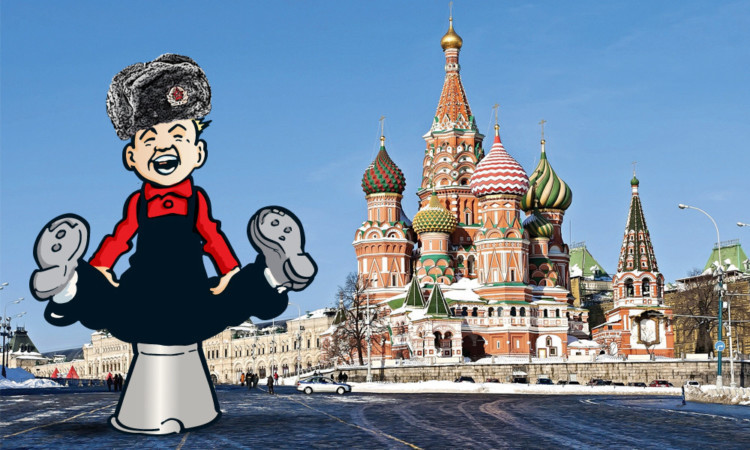 Jings, Wullie's at the Kremlin! Will his bucket become a must-have accessory in Russia?
Tensions may be running high between the West and Russia over the turmoil in Ukraine, but one unlikely character is bridging the yawning gap in international relations Oor Wullie!
The Sunday Post favourite travelled the US last week, but he's also become a hit in a top-secret city deep in the heart of Russia thanks to the efforts of a small school in Wick, Caithness.
The 165 pupils at Hillhead Primary have been exchanging letters and gifts with their counterparts at School 57 in the closed city of Novouralsk, more than 1000 miles east of Moscow, for the last five years.
They started off with New Year cards, before sending letters, eco-friendly signs asking people not to waste electricity, information on Robert Burns and Pushkin, and A-to-Z guides about each of their towns.
But it was when the Wick kids decided to bestow the best gift of all an Oor Wullie notebook on the foreign school that their friends in the East got really excited.
Hillhead head teacher Ally Budge said: "School 57 are keen to become involved in exchanges and we have particpated in a number of joint activities with them.
"We posted them details of Robert Burns and they told us about their writer Pushkin. It seemed a very natural step to tell them about another great Scottish hero Oor Wullie.
"We thought it was a real slice of Scottish culture and after that they found out lots more about Oor Wullie on websites. Funnily enough I also sent them a Broons notebook, but that didn't seem to have been such a big hit with them.
"I think the simplicity of Oor Wullie a single character who gets into some escapades appeals to them a little more and is probably easier to understand. They also related Oor Wullie to one of their Russian folklore characters [Ivanushka Durachok (Ivan the Fool]."
Nataliya Vasilieva, an English teacher in School 57, was enthusiastic about Comrade Wullie from the outset. She said: "My pupils love Oor Wullie and all the mischief he gets up to.
"Of course he also has many interesting accessories the porridge, dungarees, a bucket, a mouse and spiky hair, which all add to the vocabulary sophistication of our pupils. We love to learn of Scottish culture through such exchanges."
Novouralsk has a population of 85,522 and was formerly known as Sverdlovsk-44. Although it came into being during the Second World War and was named Novouralsk in 1954, it was kept secret until 1994.
It has had closed city status since its establishment. Closed cities are not on any maps, except classified ones. There are no road signs or similar designations for closed cities, and they are omitted from rail time tables.
Novouralsk is the location of the Ural Electro Chemical Plant, which is involved in uranium enrichment and the development of centrifuge technology, as well as the manufacture of instruments and industrial systems for the nuclear industry.
It has 22 schools, two cultural centres, three libraries, a children's arts school and a children's musical school, two cinemas, a museum and an amusement park.
Ally Budge added: "I think the Russian school's interest in Oor Wullie proves the theme of a happy, slightly mischievous boy is recognised and creates interest in cultures very different from our own. Oor Wullie and his adventures are a common theme of humanity."
The international language of Oor Wullie
Want to start some international Oor Wullie correspondence just like the pupils at Hillhead Primary? Well here's how you say his name in other languages around the world.
Russian
Bizim Wullie Basque
Ang Aming Wullie Filipino
Wullie Okkar Icelandic
Il Nostro Wullie Italian
To Tatou Wullie Maori
Vr Wullie Norwegian
Wullie Wetu Swahili
Bizim Wullie Turkish
Ein Wullie Welsh
Have you spotted Oor Wullie in any other parts of the world? Email to let us know, or contact us via Facebook, or Twitter.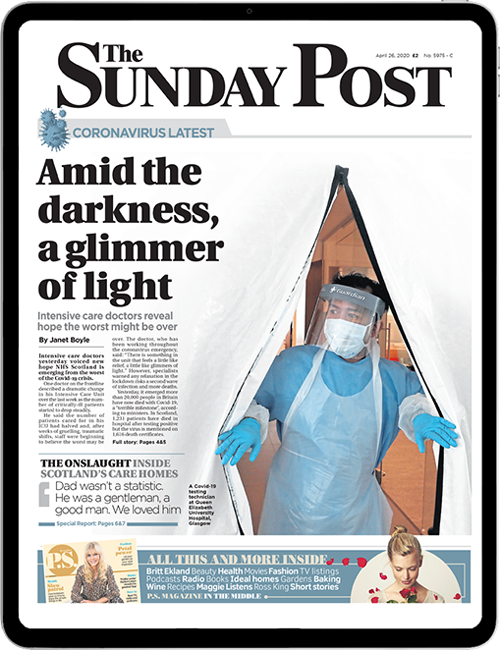 Enjoy the convenience of having The Sunday Post delivered as a digital ePaper straight to your smartphone, tablet or computer.
Subscribe for only £5.49 a month and enjoy all the benefits of the printed paper as a digital replica.
Subscribe