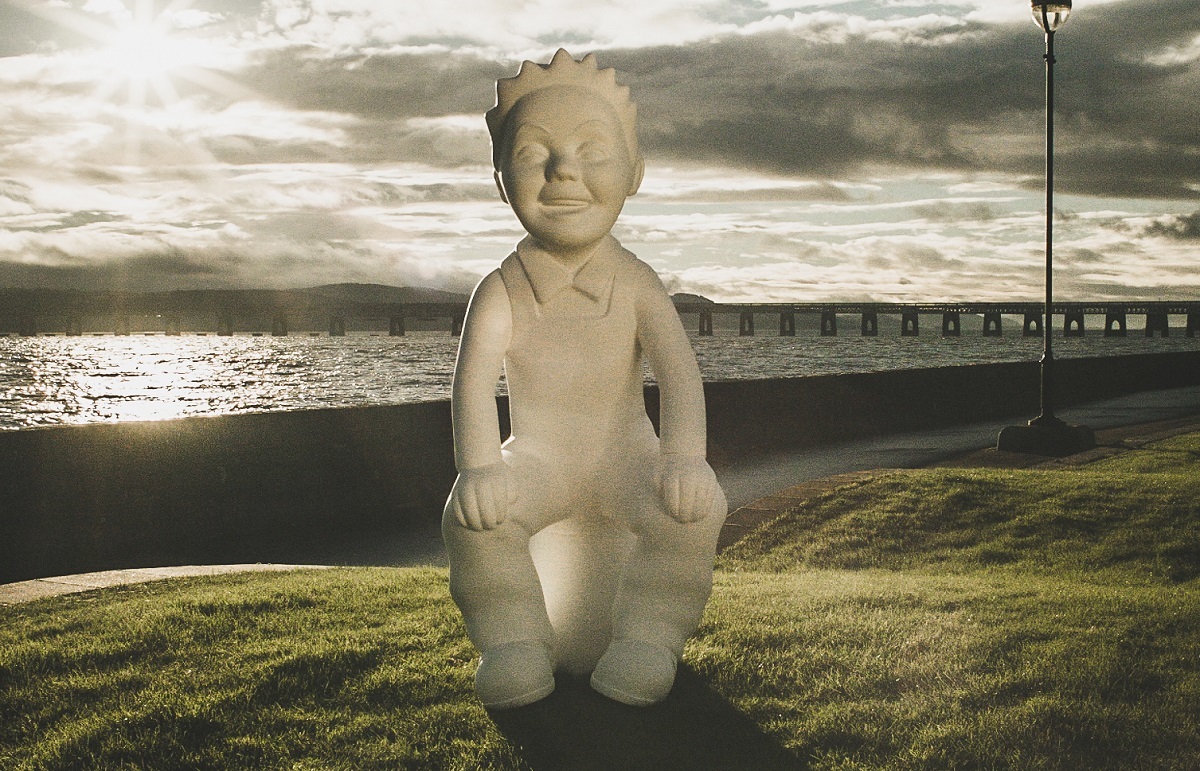 THERE'S only one Oor Wullie or at least, there is for now.
But it won't be long before there are 50!
That's because plans are afoot to create an Oor Wullie "Bucket Trail" in the streets of Dundee and the surrounding area.
The trail will feature about 50 statues of Scotland's favourite comic character, each painted with a unique design by artists and celebrities.
And it's all being done in the name of charity namely the Archie Foundation, which is aiming to raise £2 million towards a new twin operating theatre paediatric surgical suite at Tayside Children's Hospital at Ninewells in Dundee.
The charity's director of fundraising, Cassie Thompson, said: "I was involved in a similar event in Aberdeen which featured wild dolphin statues. That raised more than £530,000 and created an enormous buzz.
"We wanted to do something in Dundee that supported the Tayside appeal and it was just a question of what do we do? We'd explored penguins and other animal sculptures but Oor Wullie is such an iconic character and anyone I speak to, whatever their age, has such positive stories about childhood memories of the annuals in their Christmas stockings and the like."
The first step in establishing the trail, which is due to open next June, will be taken tomorrow at Dundee's McManus Galleries, when potential sponsors and artists will gather to find out more about the project.
Over the next few months each statue will be sponsored and companies will have the opportunity to choose from a range of local and national artists and celebrities to come up with the design for their Oor Wullie.
The trail will be in place for 10 weeks over the summer of 2016, after which the statues will be auctioned to raise funds for Archie's Foundation. Visitors tracking down the Oor Wullies will be able to download an app to help them find the wee scamps.
Public art company Wild In Art is behind making the statues and the Bucket Trail follows in the footsteps of similar charity events in towns and cities throughout the UK and further afield.Oor Wullie names his top haunts alongside famous Scots in new book – click here to read moreAs well as the Aberdeen dolphins, the company has also created an army of Gromits (the dog from Wallace and Gromit) in Bristol, rhinos in Southampton and Clydes the Commonwealth Games mascot in Glasgow.
Cassie said: "There will be celebrity-endorsed sculptures and we have some exciting stars already keen to get involved. They may design the artwork themselves or work in conjunction with an artist."
At the end of the 10 weeks all the sculptures will be gathered together for a grand public display over a long weekend before heading off to auction in mid-September.
And it's likely there could be some serious sums changing hands.
"When we auctioned the Aberdeen dolphins we had an amazing response," enthuses Cassie. "There was a huge demand.
"The most that was paid for one was £55,000, while someone else bought three sculptures. The average price paid was £8,000."
And if you can't make it to Dundee, Cassie has revealed talks are going on to establish the feasibility of taking some of the sculptures on tour round the country.
There's even a suggestion one Wullie could make it all the way to New York!
The Archie Foundation was first formed in Aberdeen in 2000 and raised money to "make the difference" between an excellent new children's hospital planned by NHS Grampian and a world-class facility with many extras which would make the experience of children being in hospital better for both the children and their families.
For more information visit archiefoundation.org.uk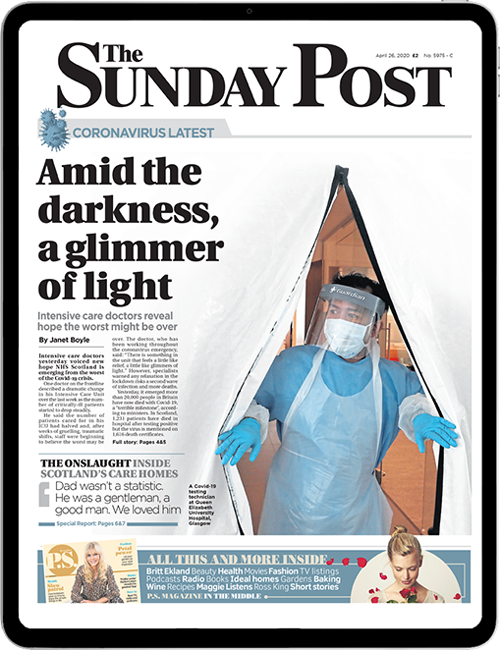 Enjoy the convenience of having The Sunday Post delivered as a digital ePaper straight to your smartphone, tablet or computer.
Subscribe for only £5.49 a month and enjoy all the benefits of the printed paper as a digital replica.
Subscribe